Throughout over 50 years of creating canoes we have enhanced the beauty of our wooden canoes with designs that run down the side of the canoes. In the 1990's we started including the bottom of the canoes too. The gallery showcases some examples of what we have created.
Side Designs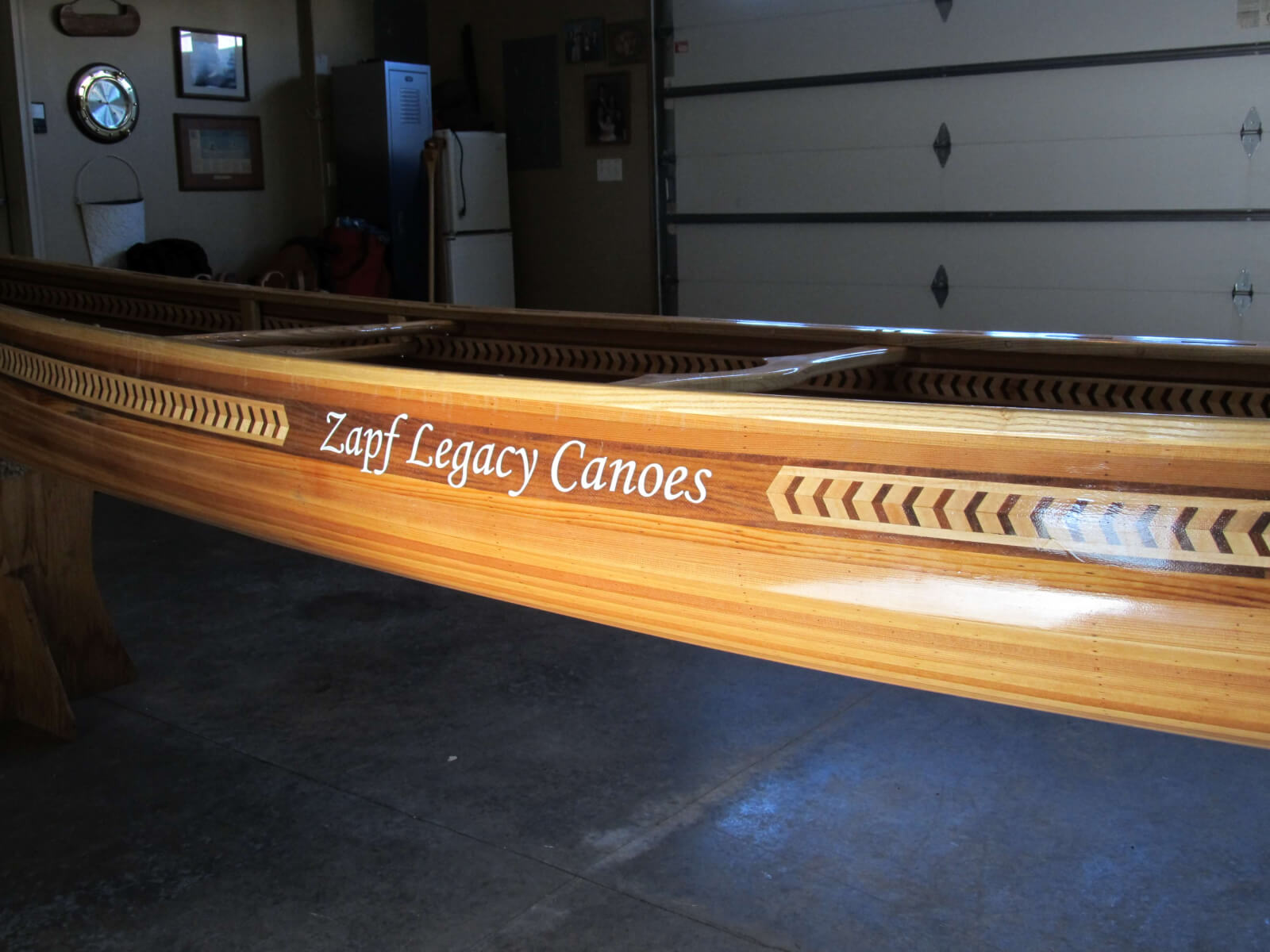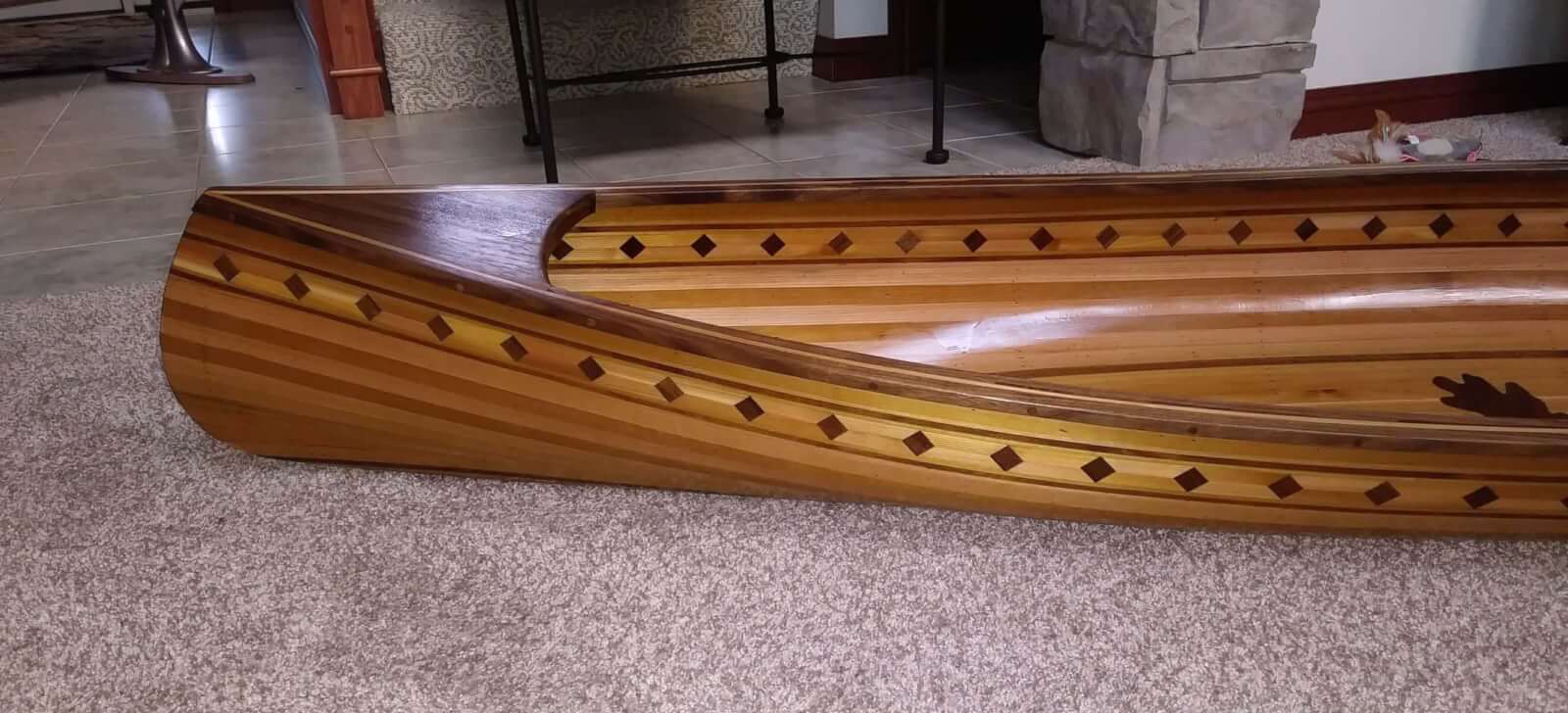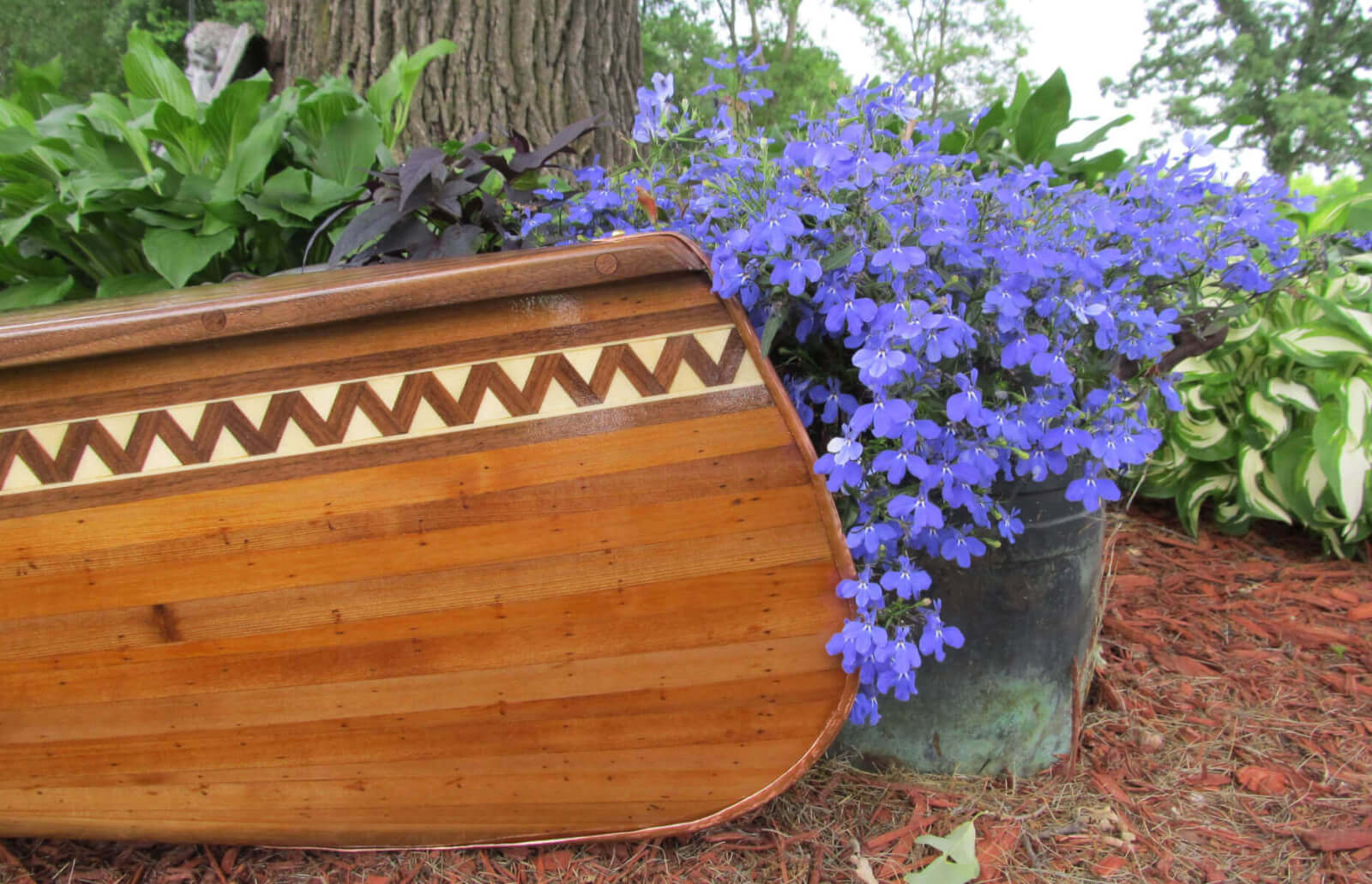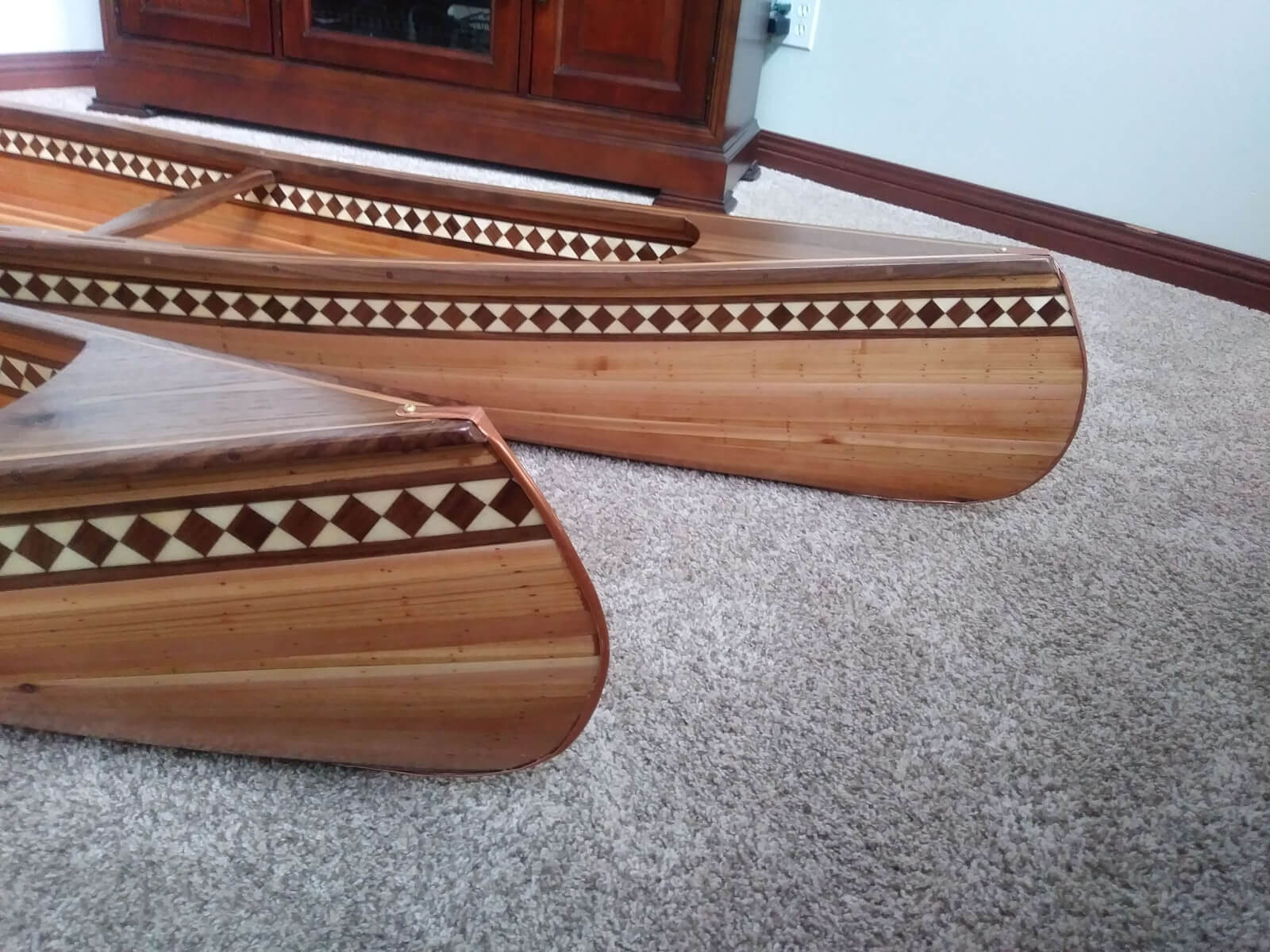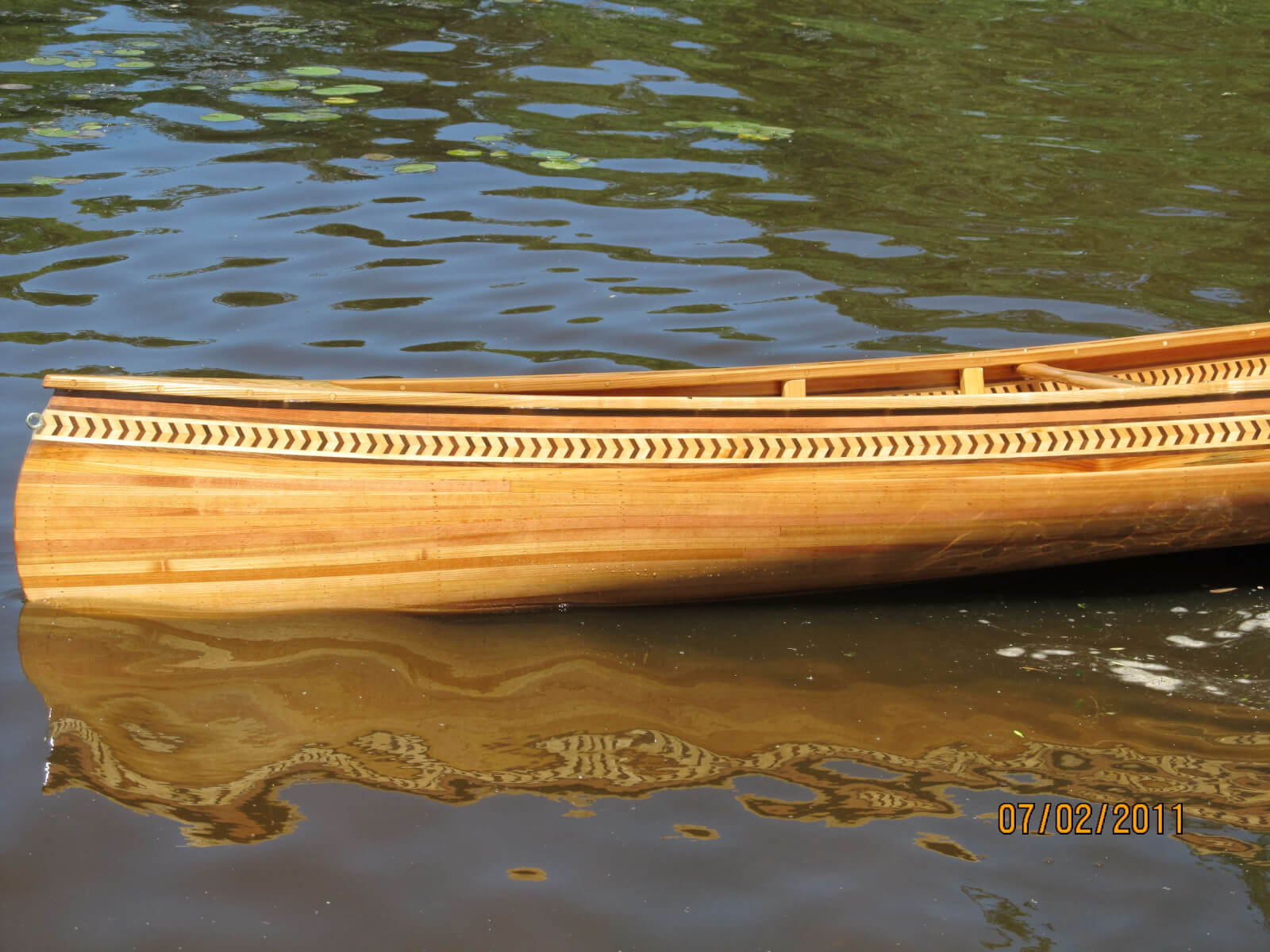 Inlay Designs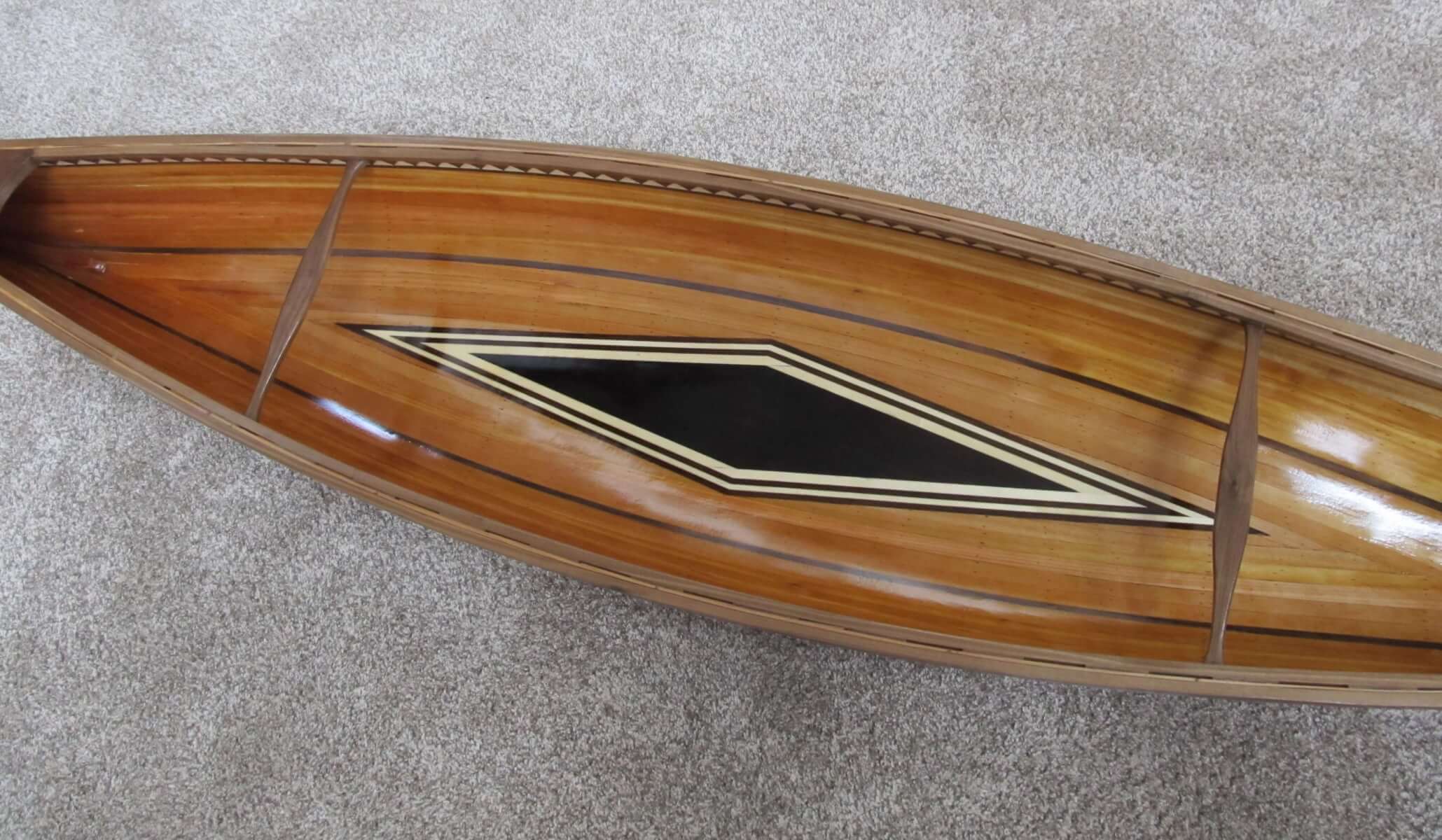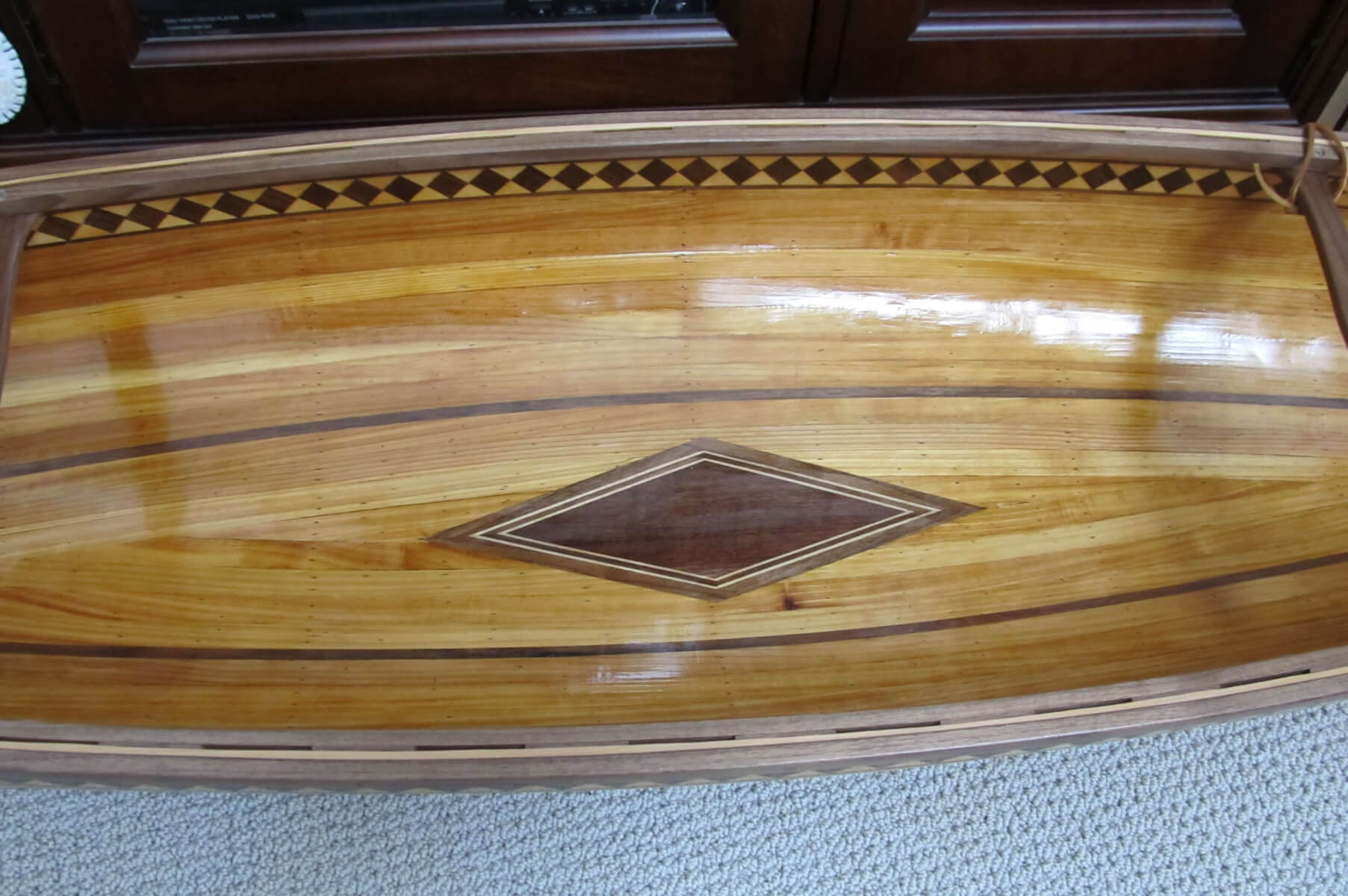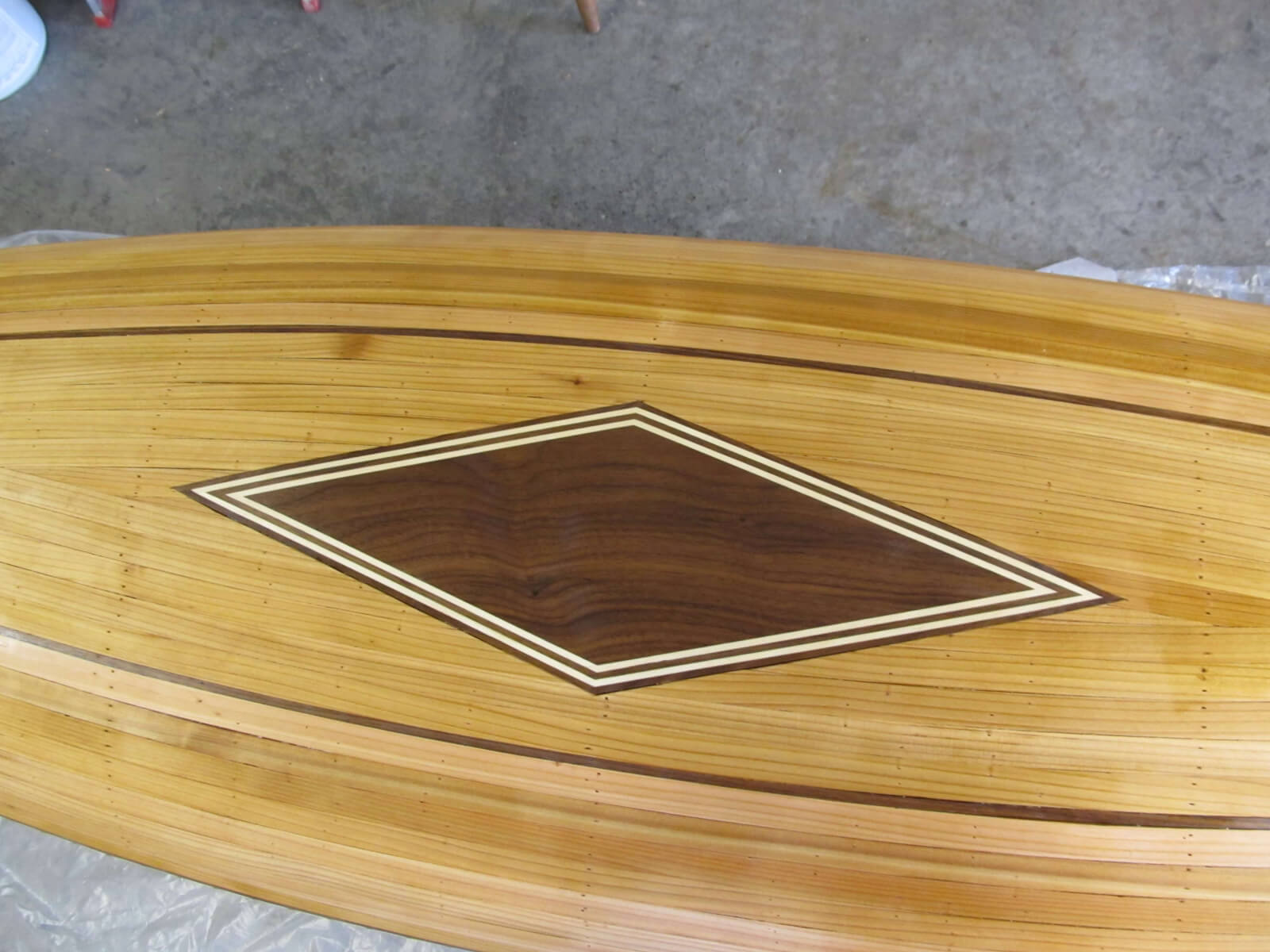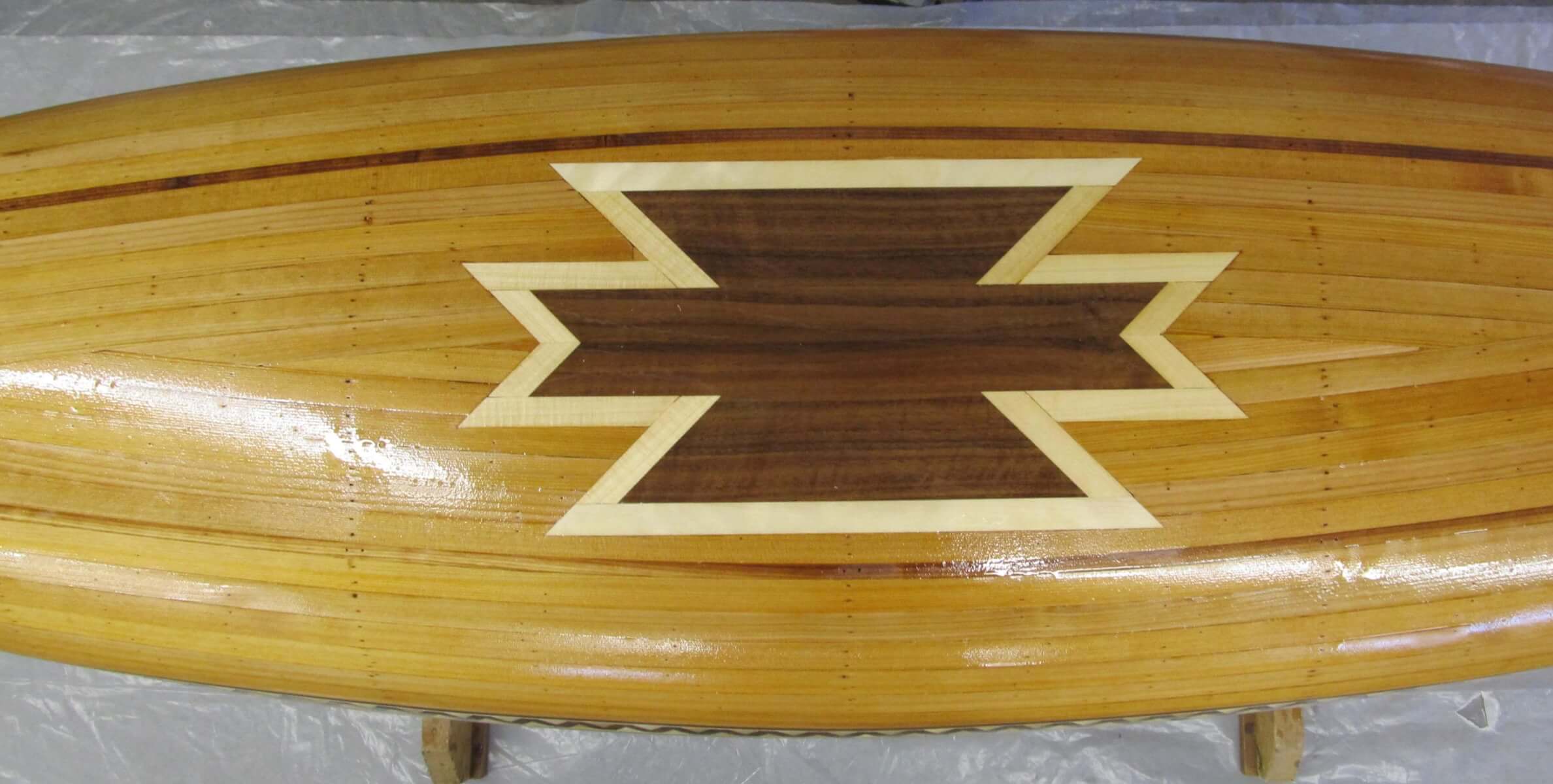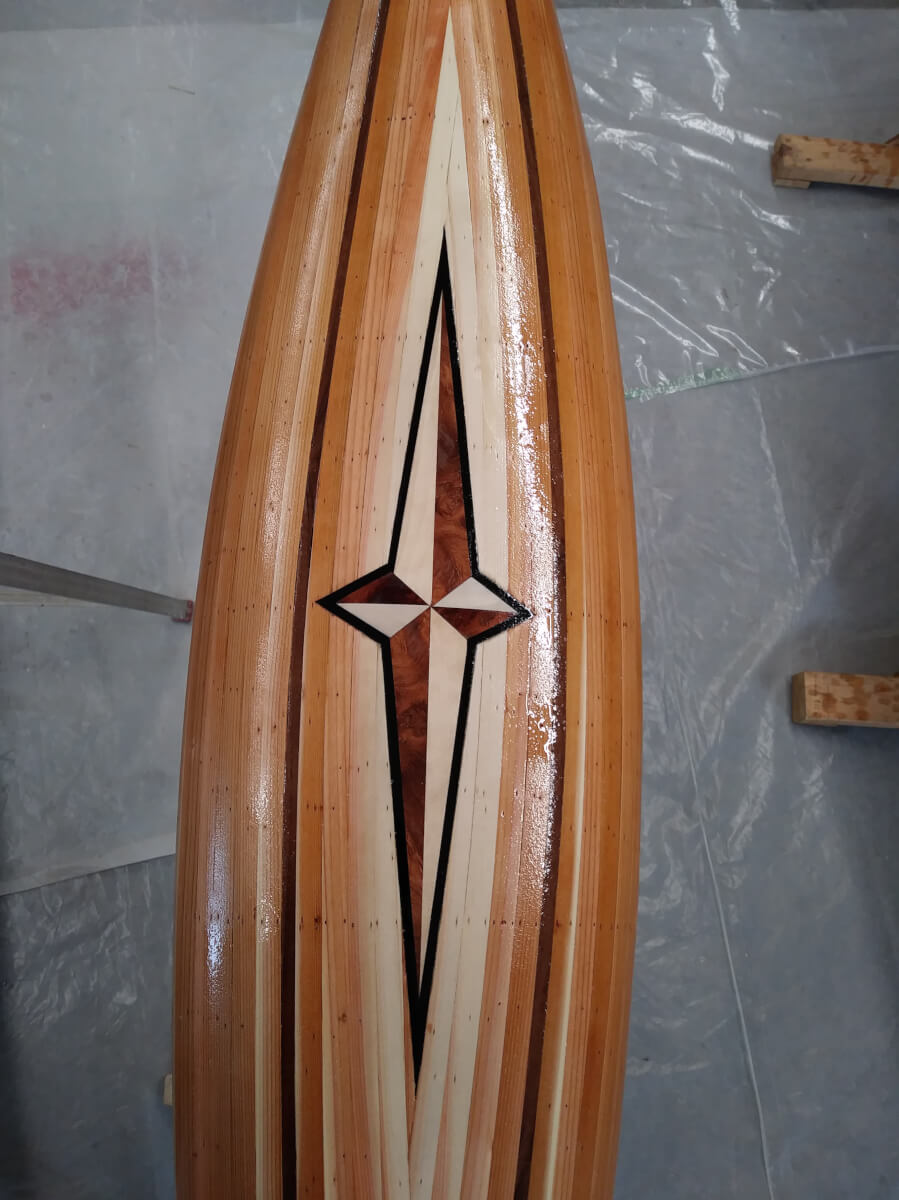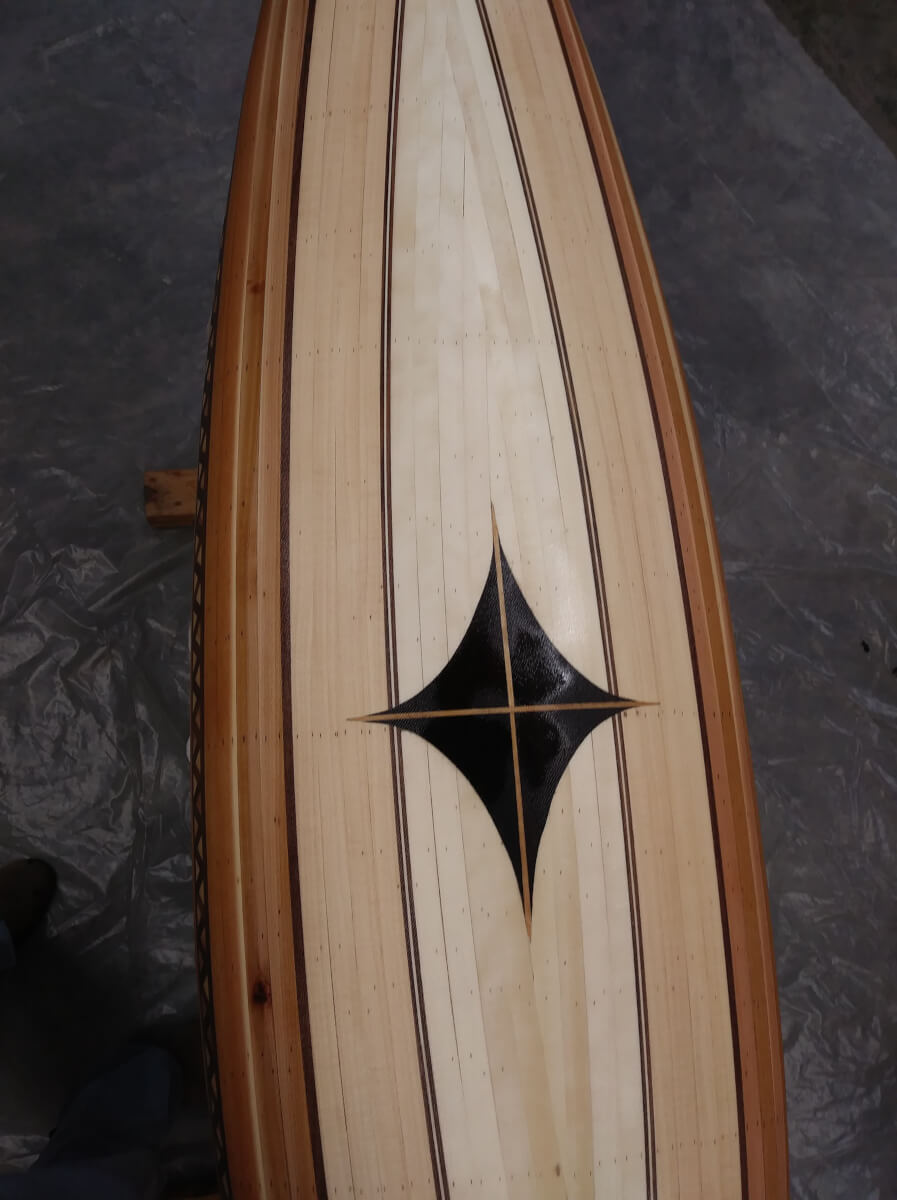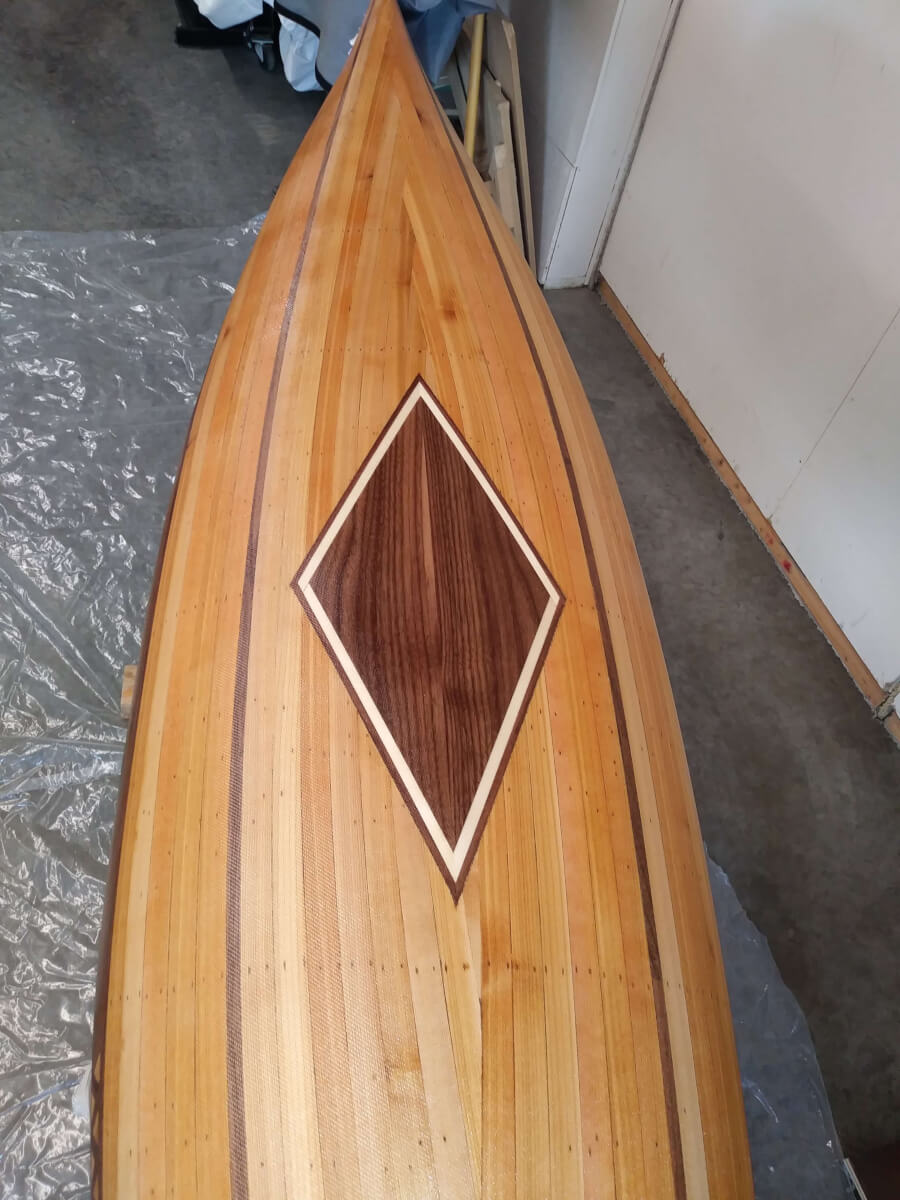 To enhance the beauty of your canoe we can add a design that is inlayed into the side of your canoe. These designs are seen from both the outside and the inside. We offer them for all sizes except our 6 ft display canoe, Steve makes these from scratch and values his fingers to make anything that small. The bottom of your canoe can also be used as an artistic space. We use 2 methods. The first we refer to as an inlay, it is created by building your canoe and then cutting a matching hole to place the design into. This can then be seen from both the inside and outside.
Overlay Designs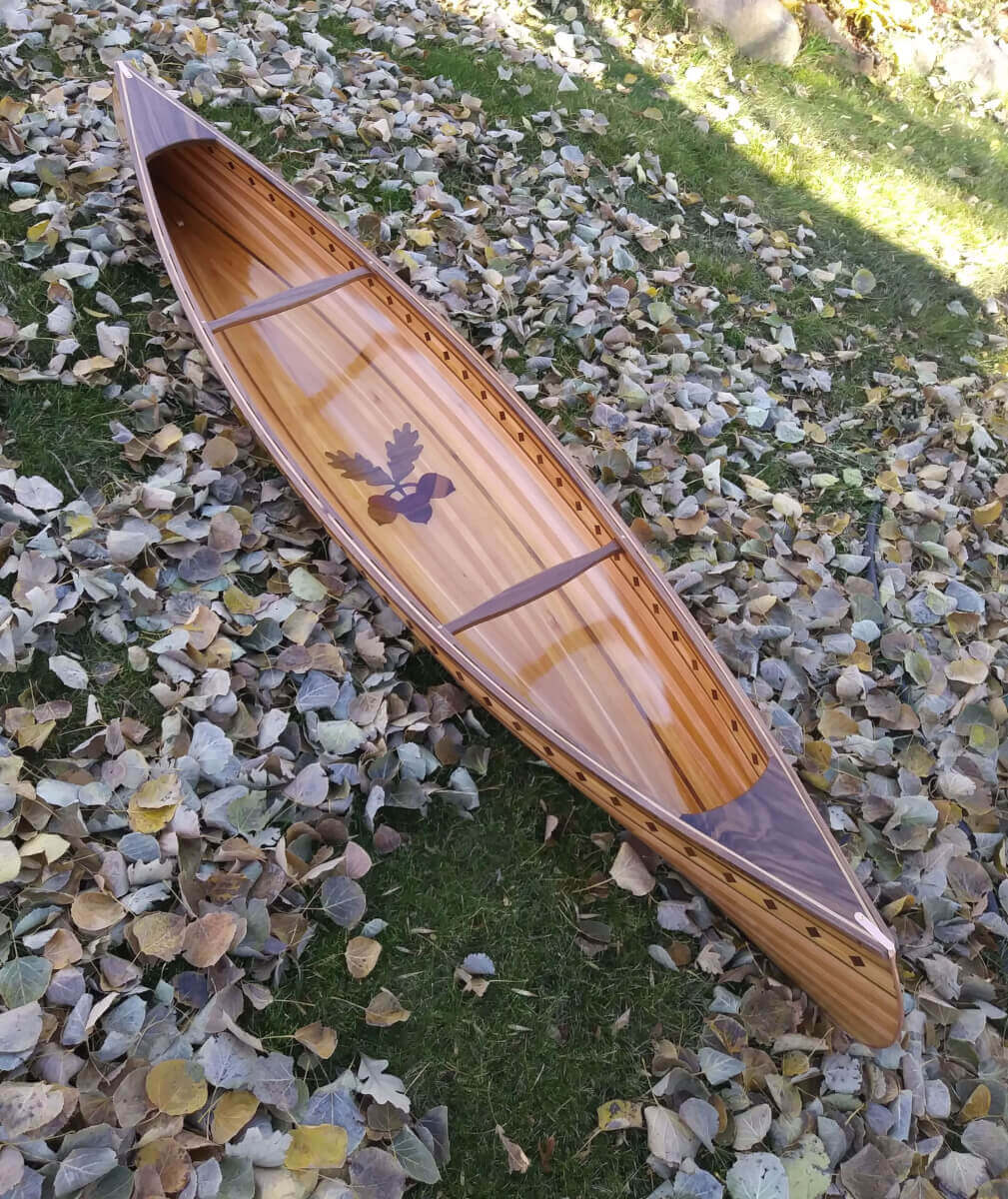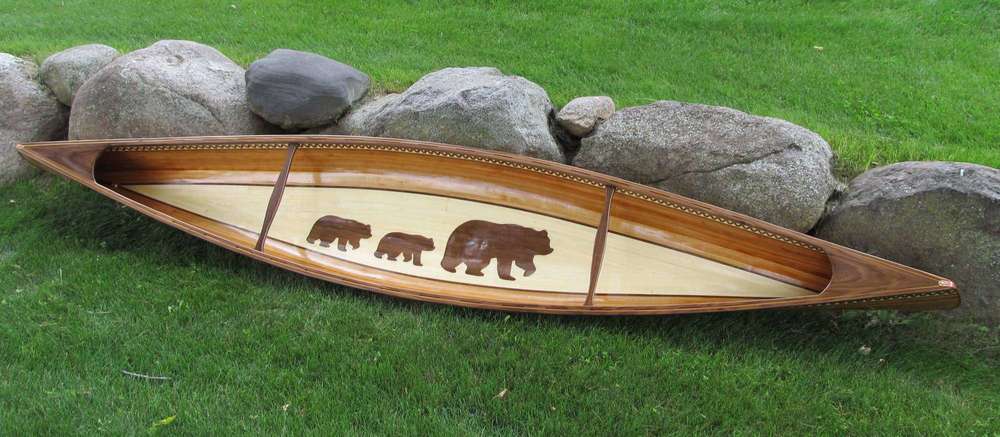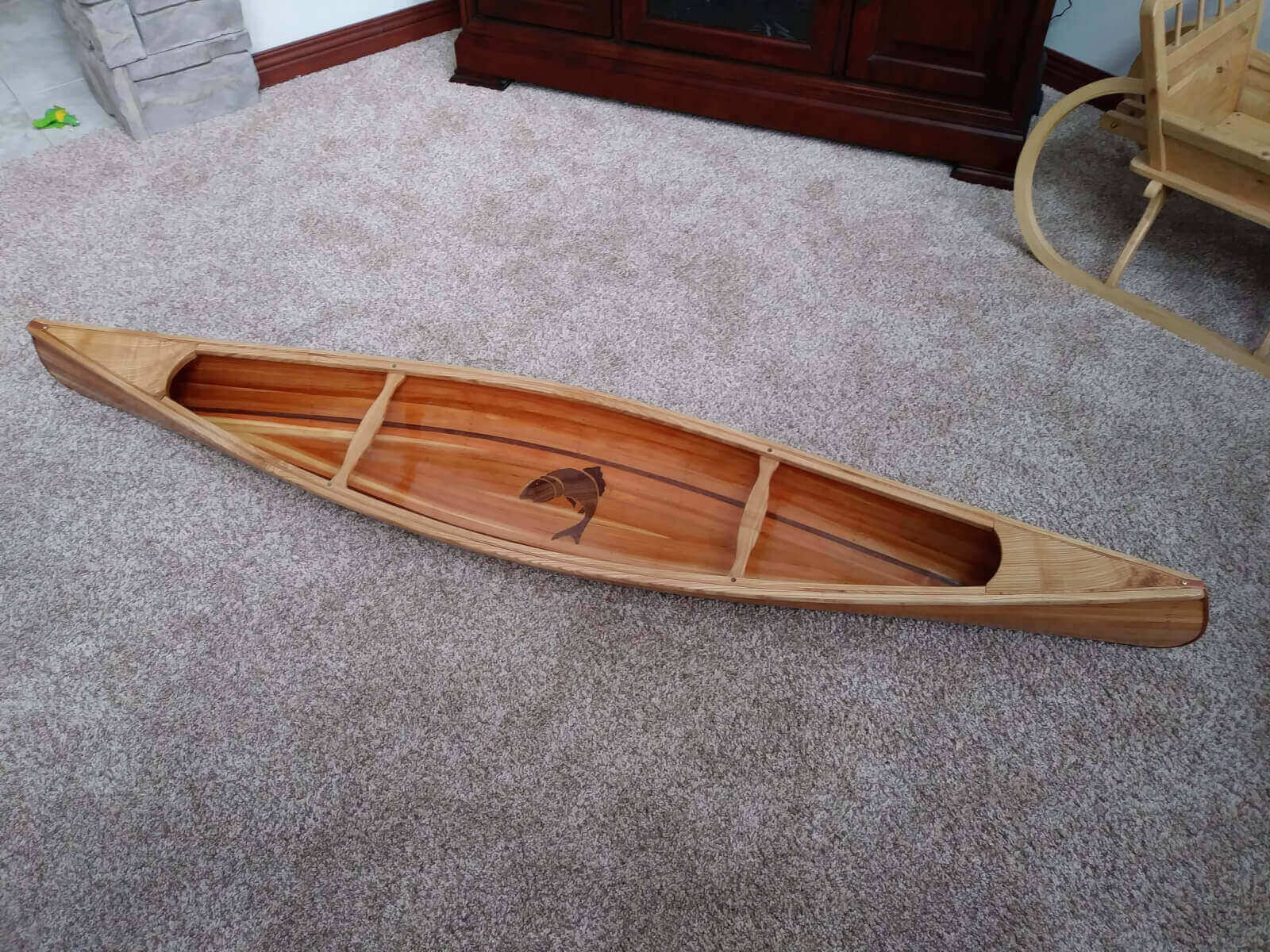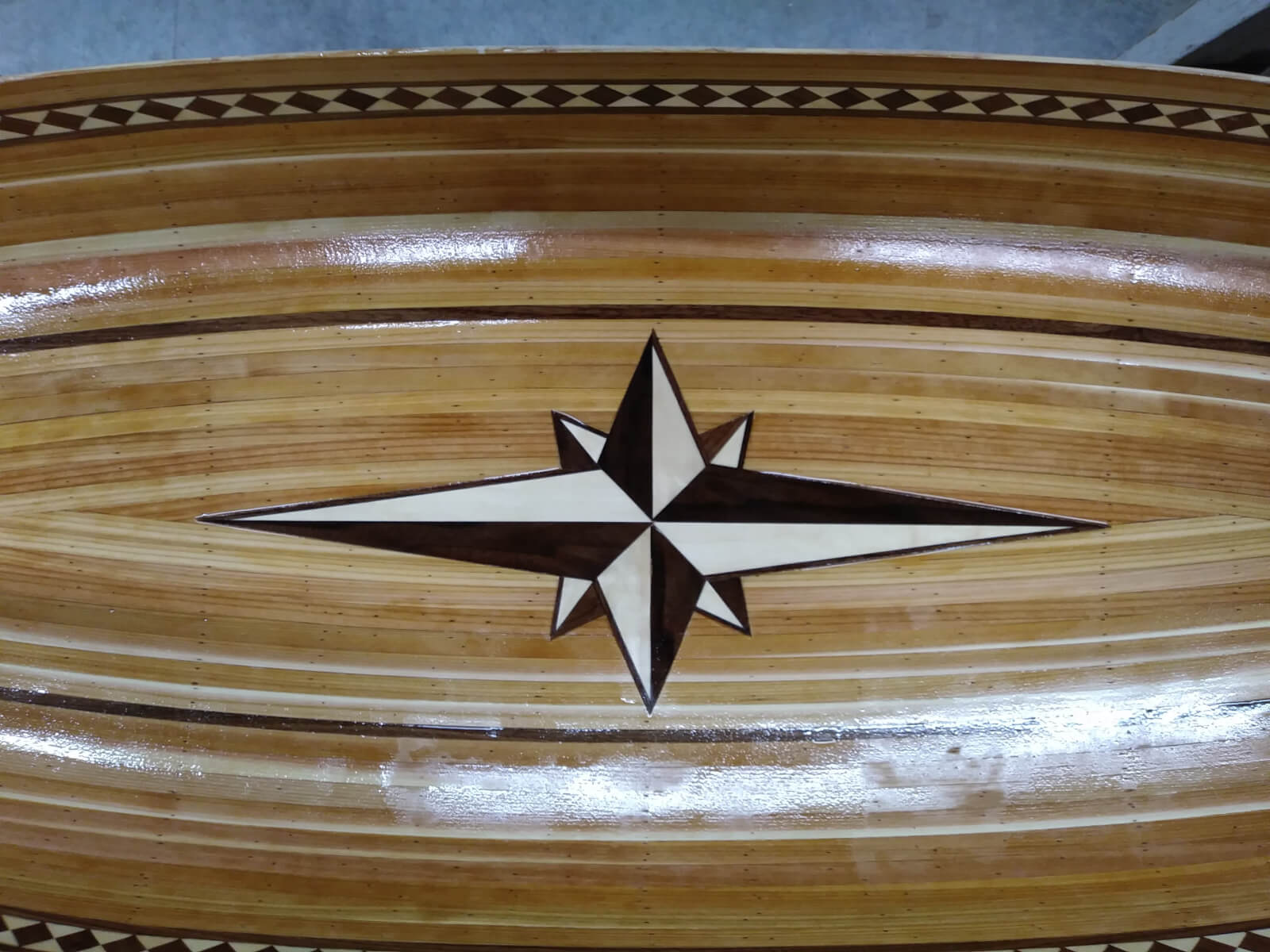 The second we refer to as an over-lay, it is created by building your canoe and then using wood veneer that is adhered to the inside of the canoe. It is only seen from the inside, but this method offers more creativity.
Deck Designs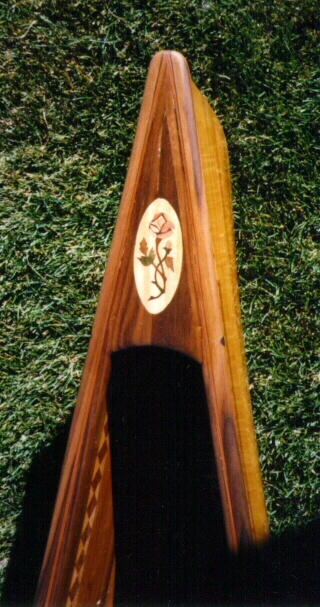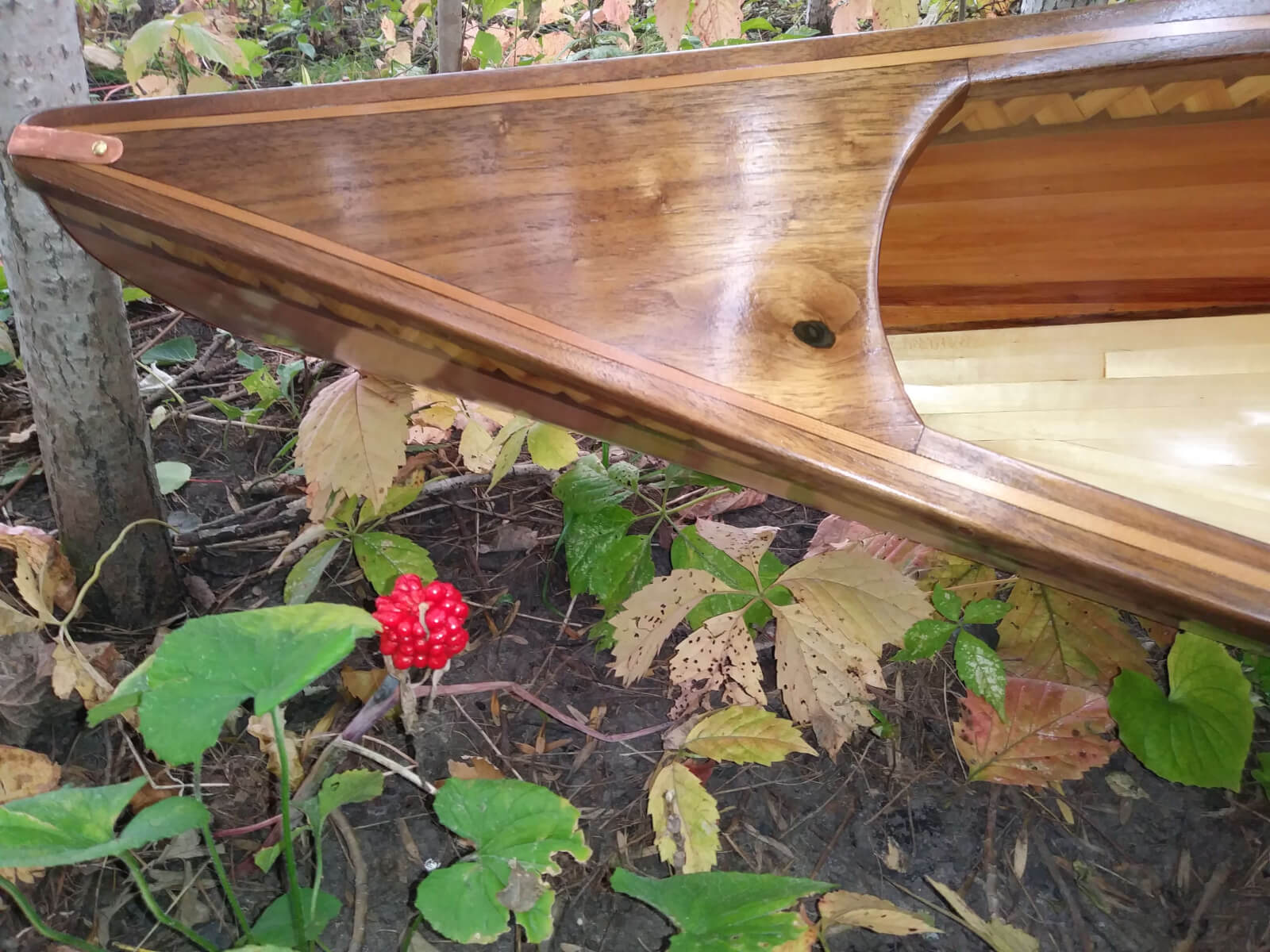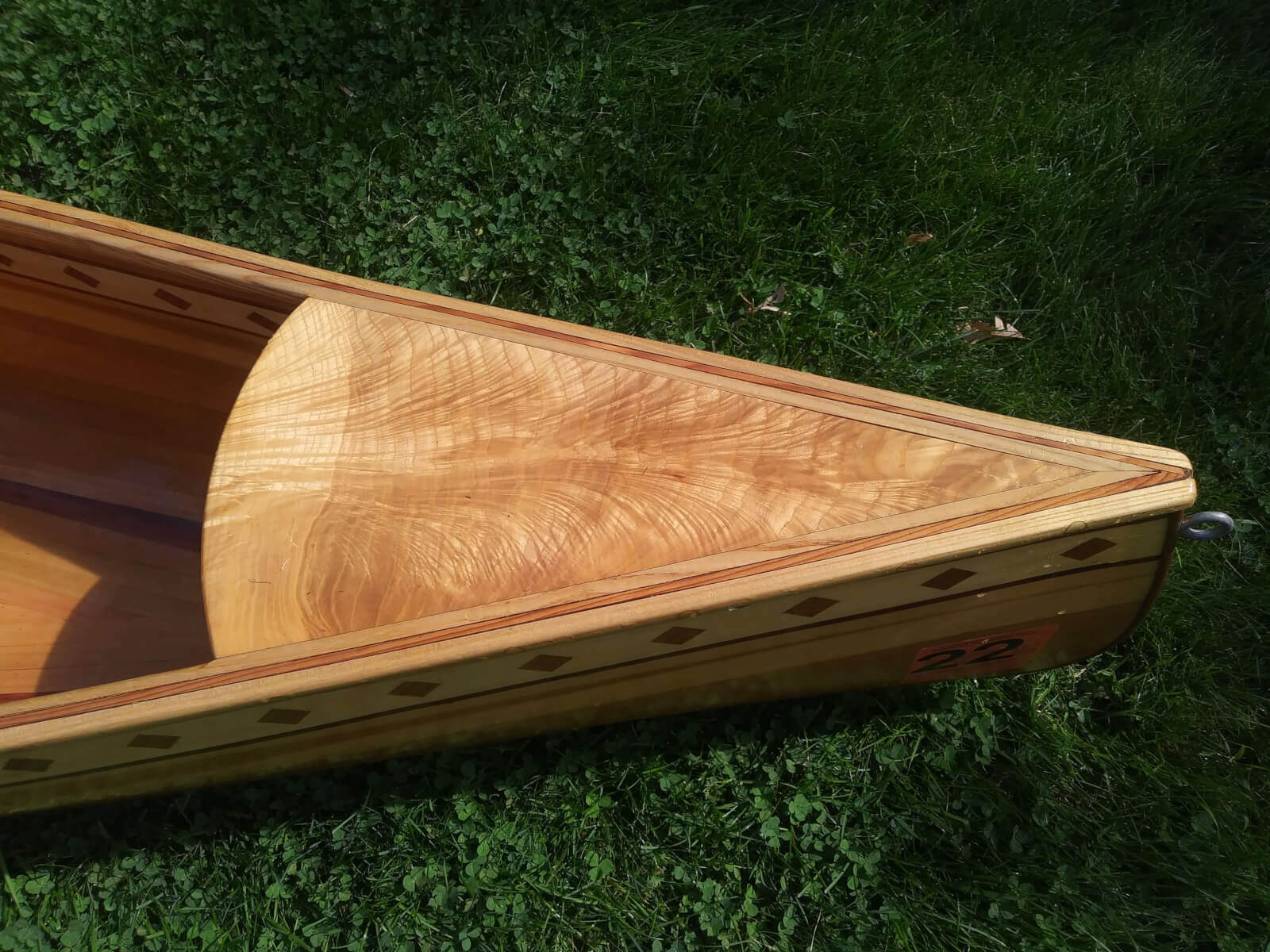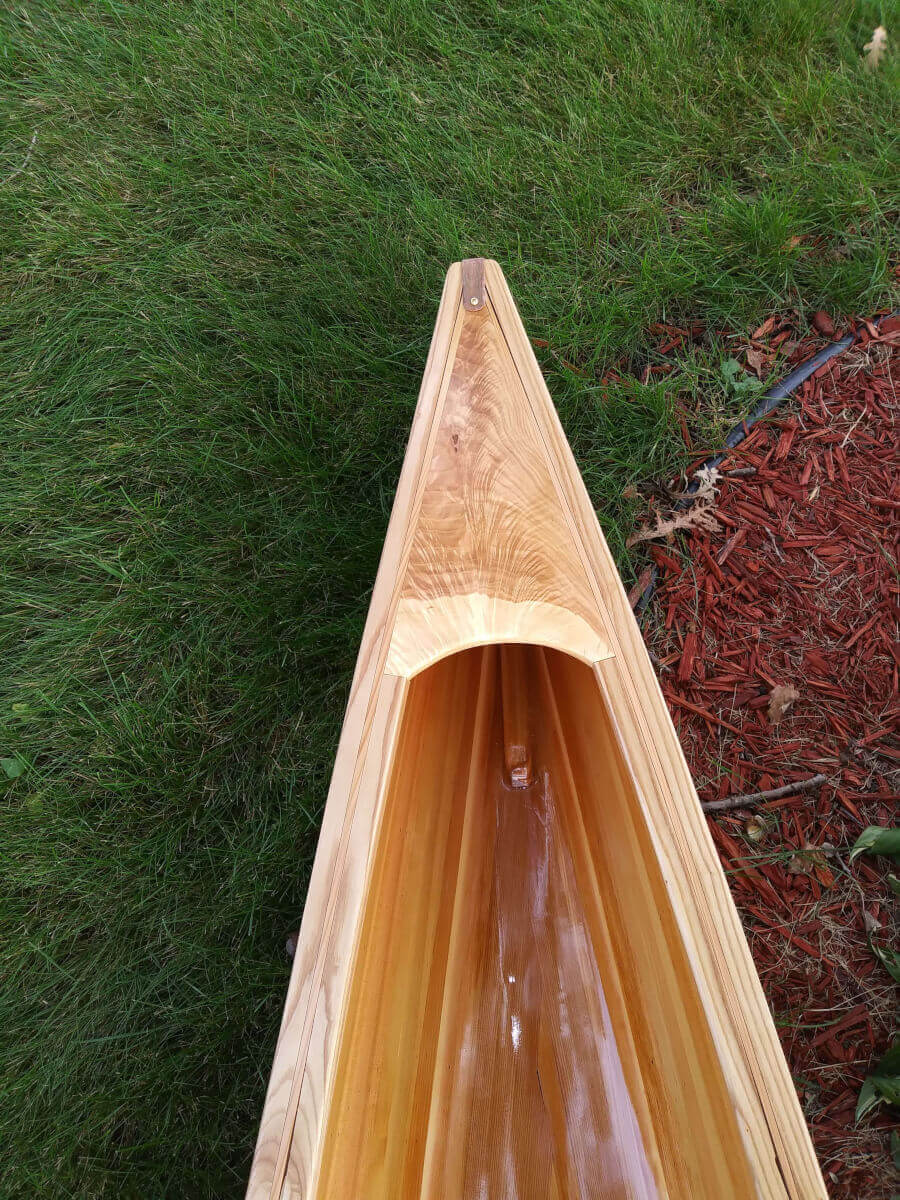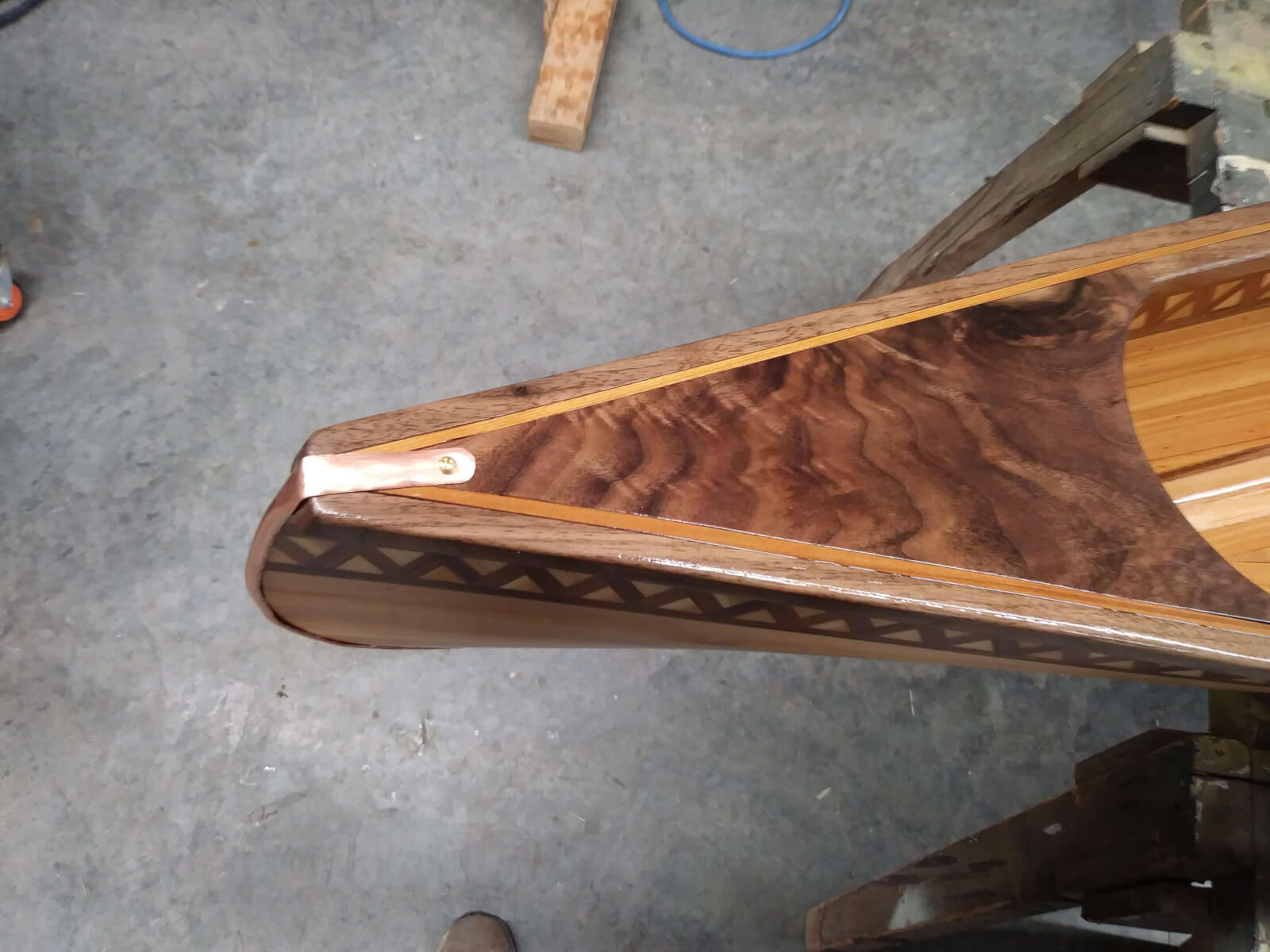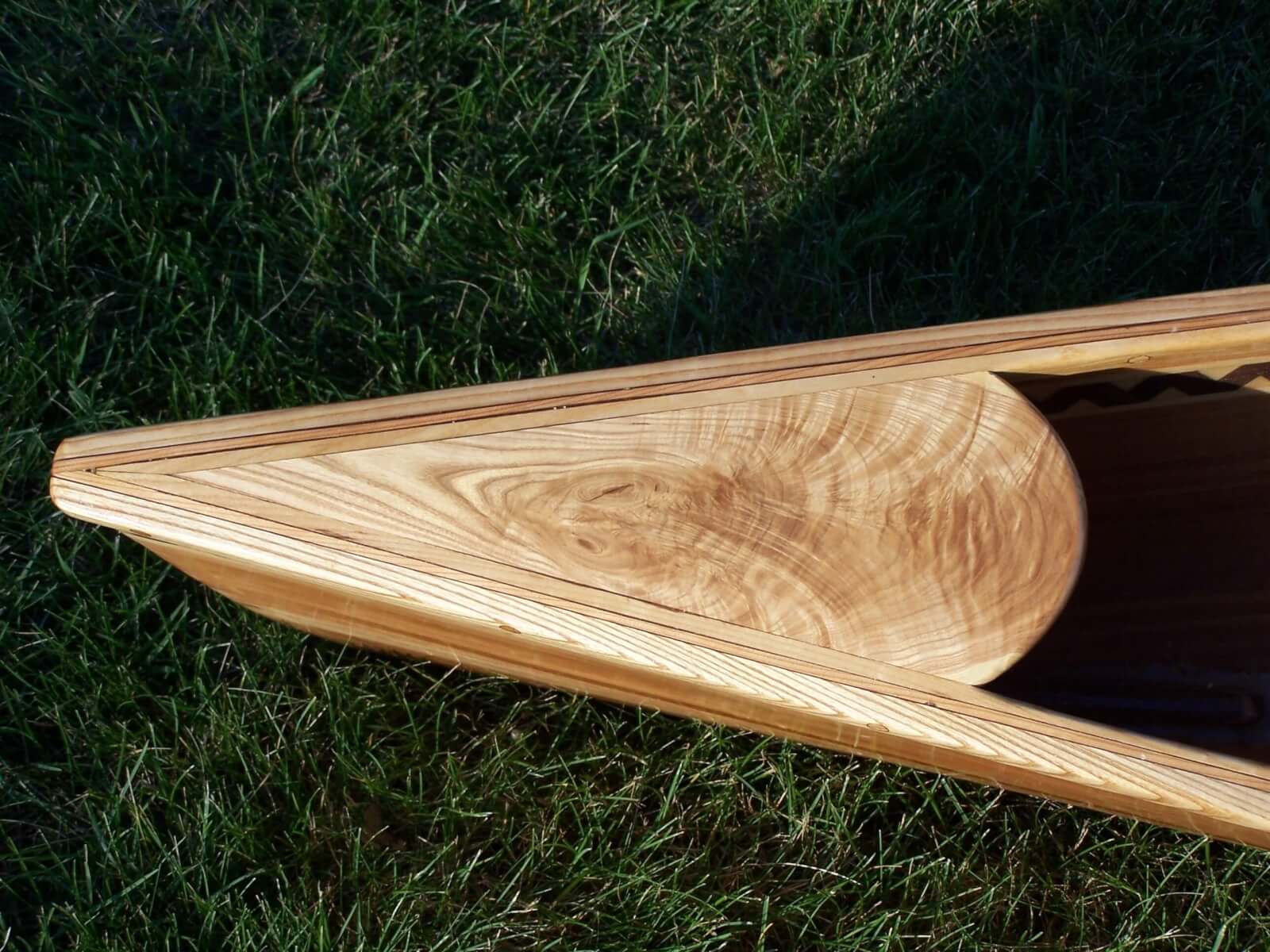 Deck Design Info...
Creating Trout Scene