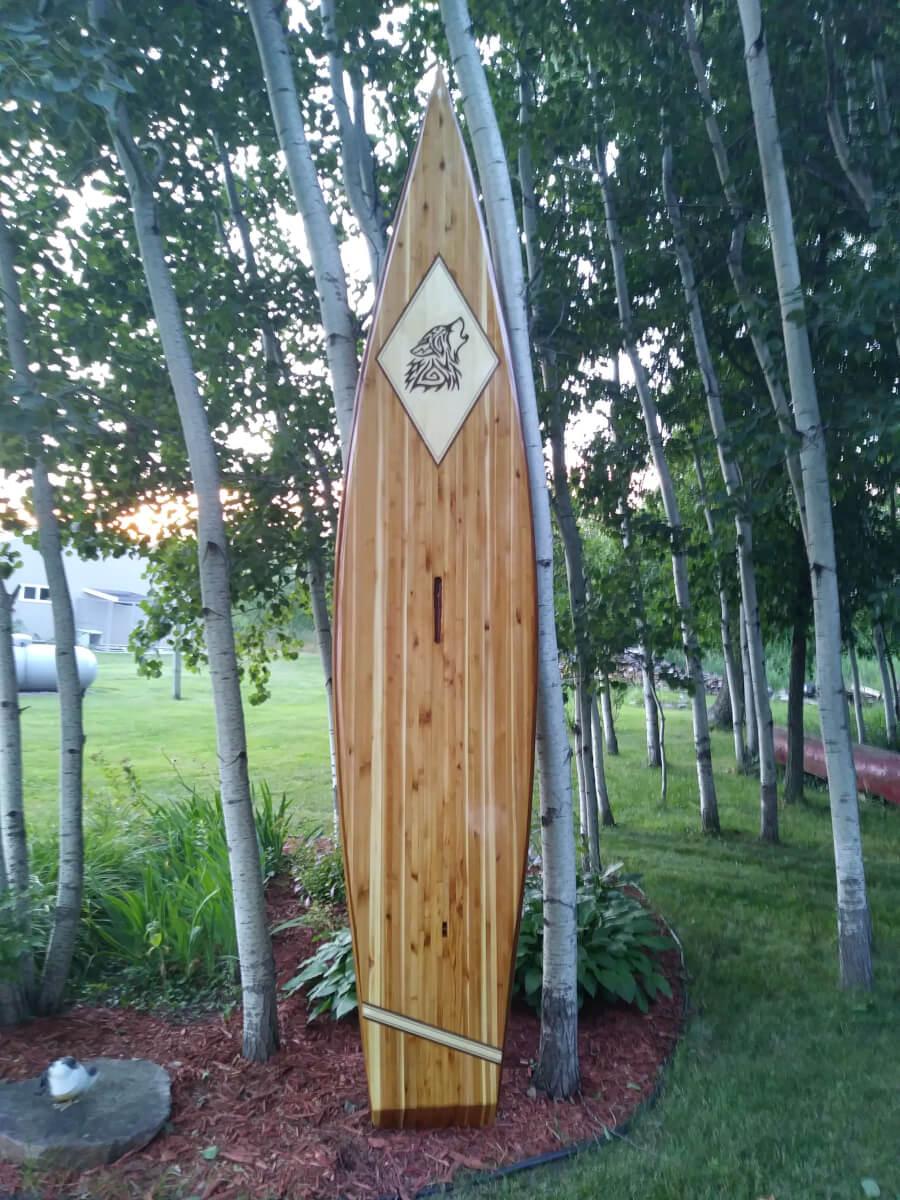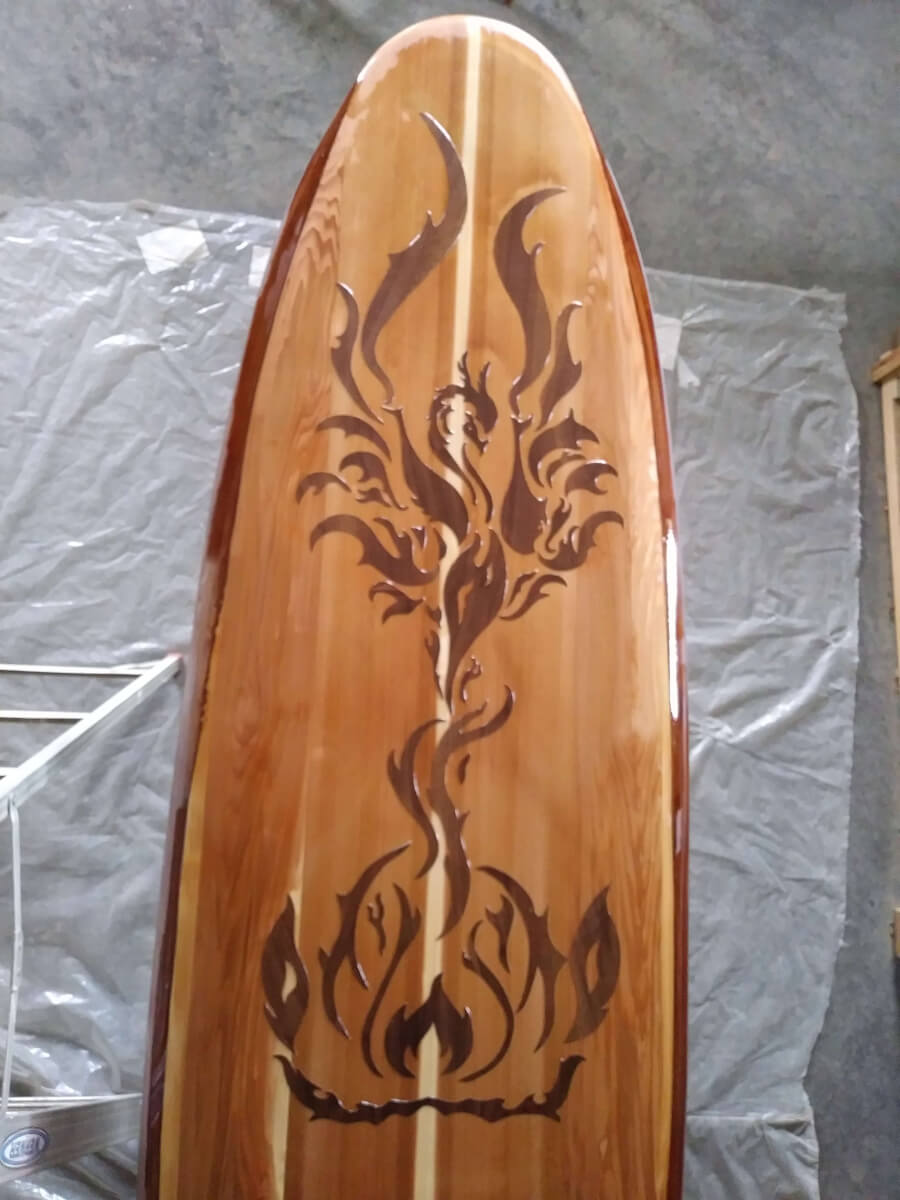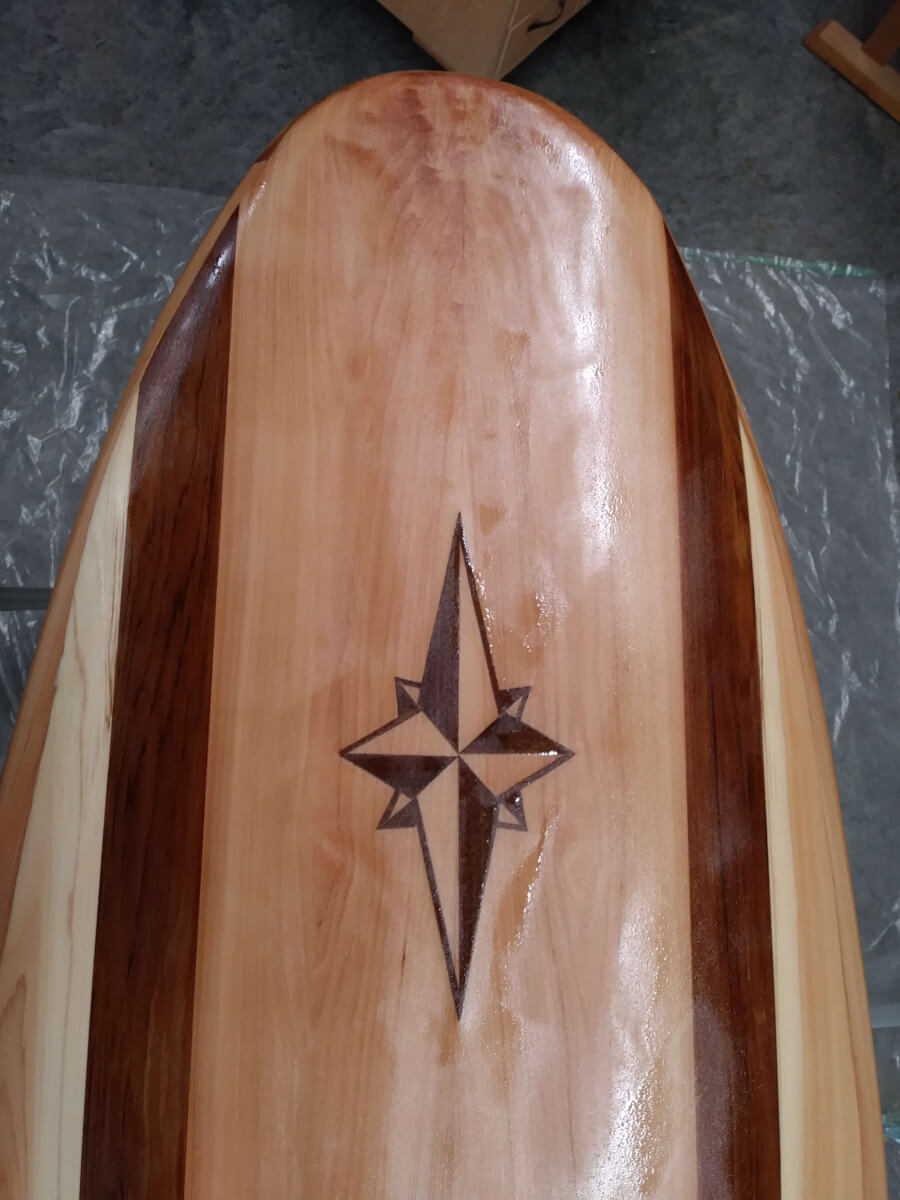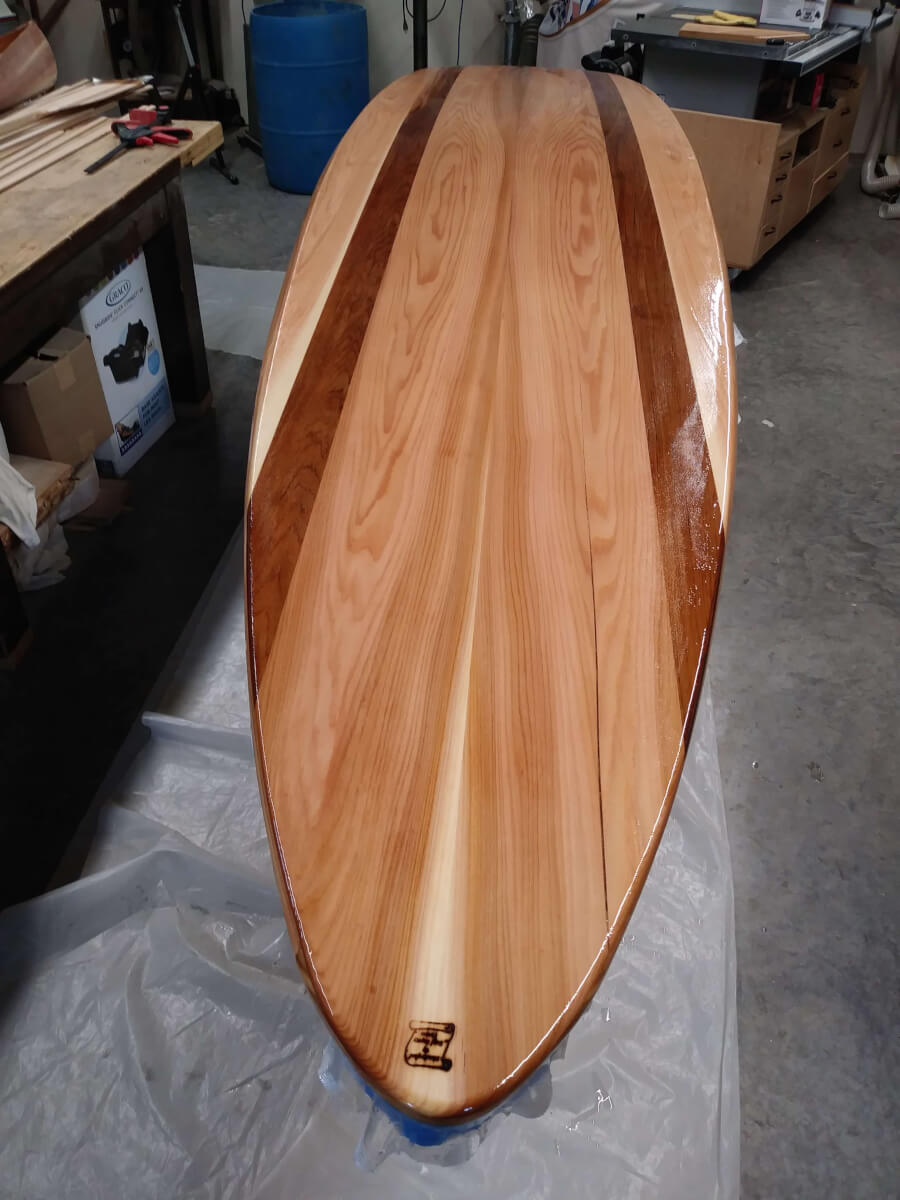 Stand up paddle boards or SUP's offer a different perspective while paddling. We all like being on the water with a canoe or bringing that experience into our home with a display canoe; now imagine taking that experience to a new level on a custom paddle board created for you. Our boards are handmade by our family. Let us create a personalized SUP for you by using the area at your feet or the entire board for inspiration while you are on the water. You will even want to display your board when you're not paddling it. Our boards are created by using a skin on frame method, this offers a rigid board yet light in weight. We use 6 oz fiberglass cloth strengthened with System Three Epoxy Resin.
Design of Paddleboard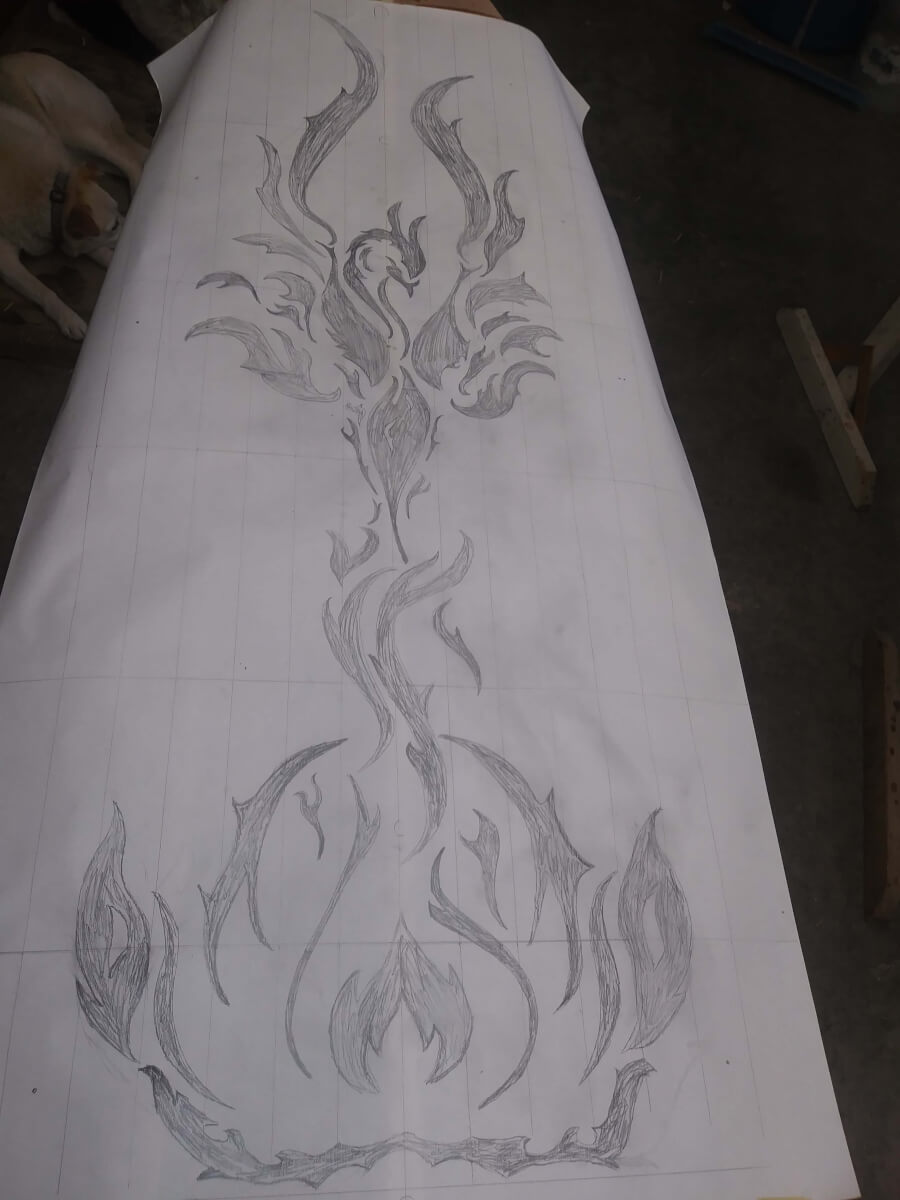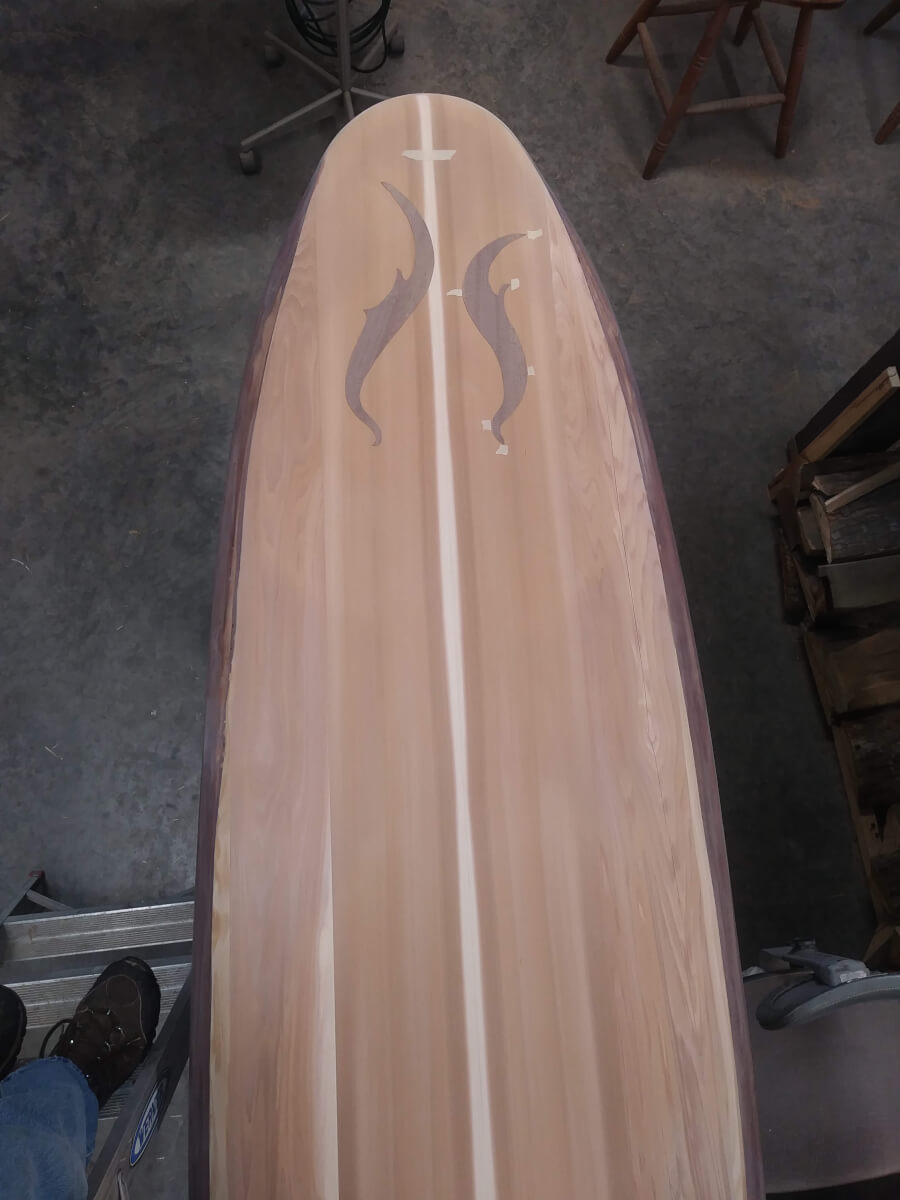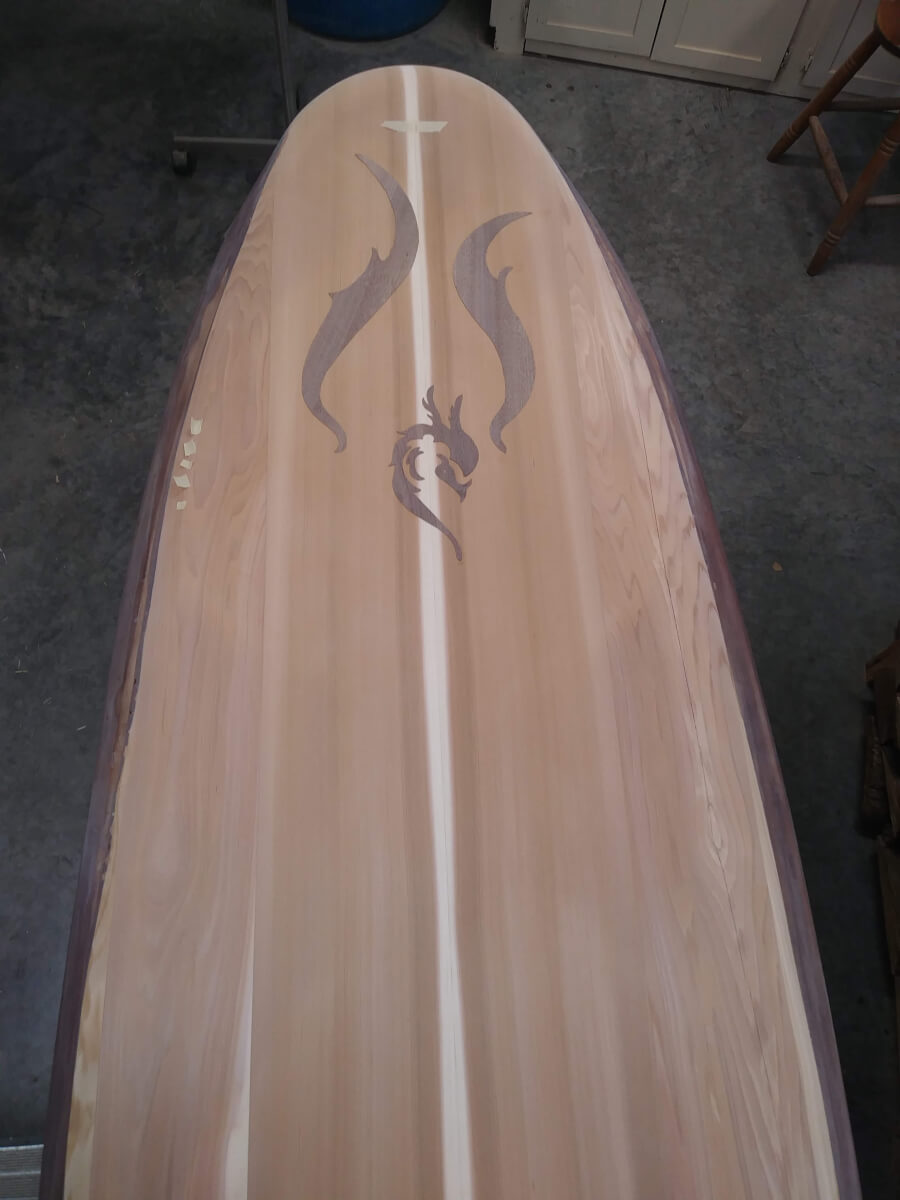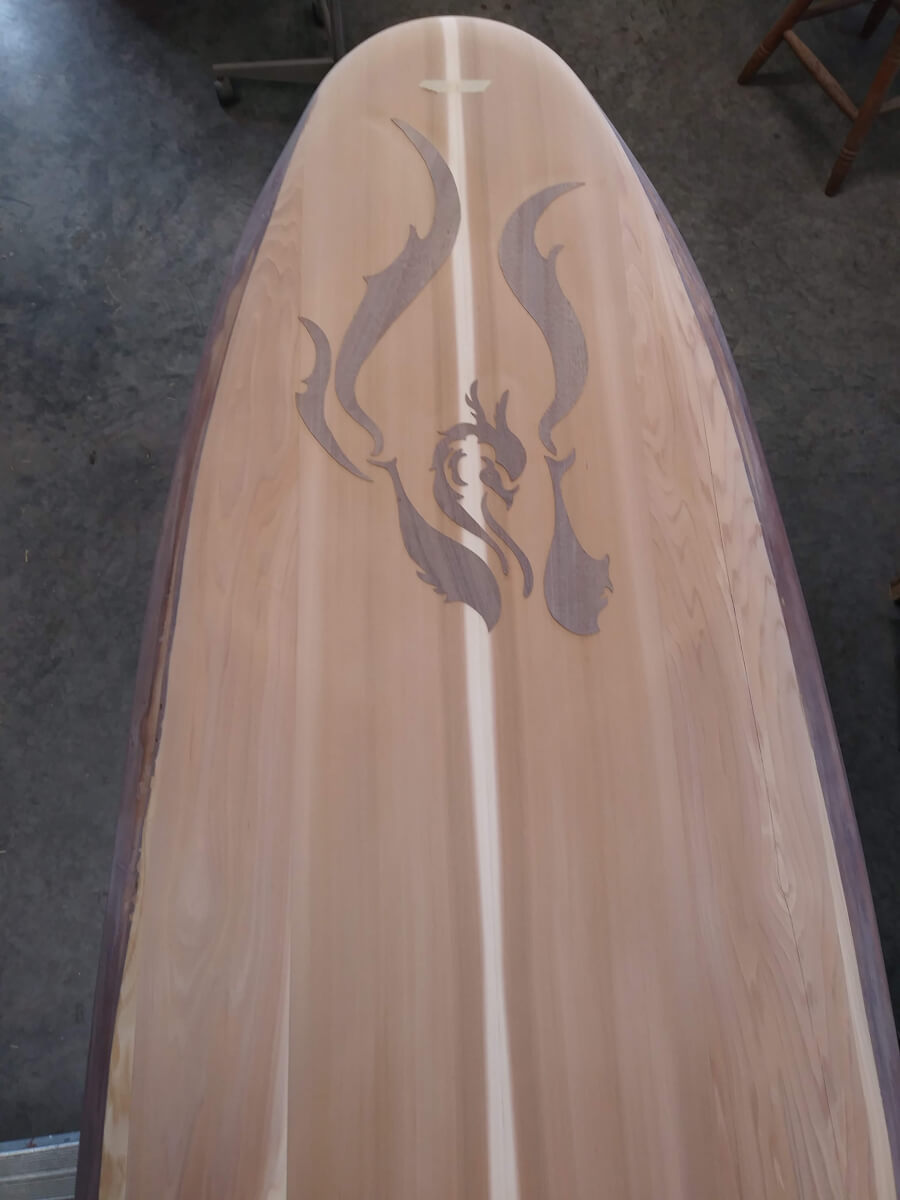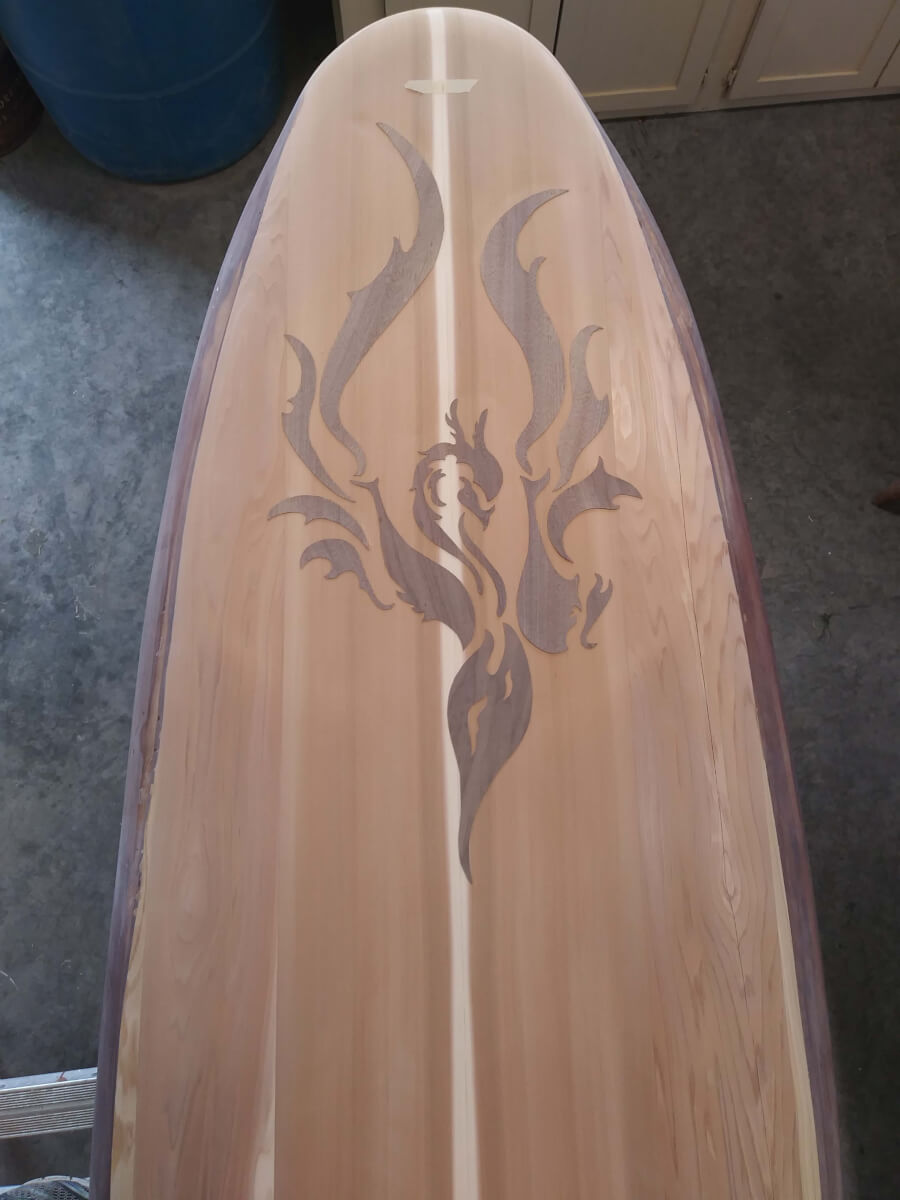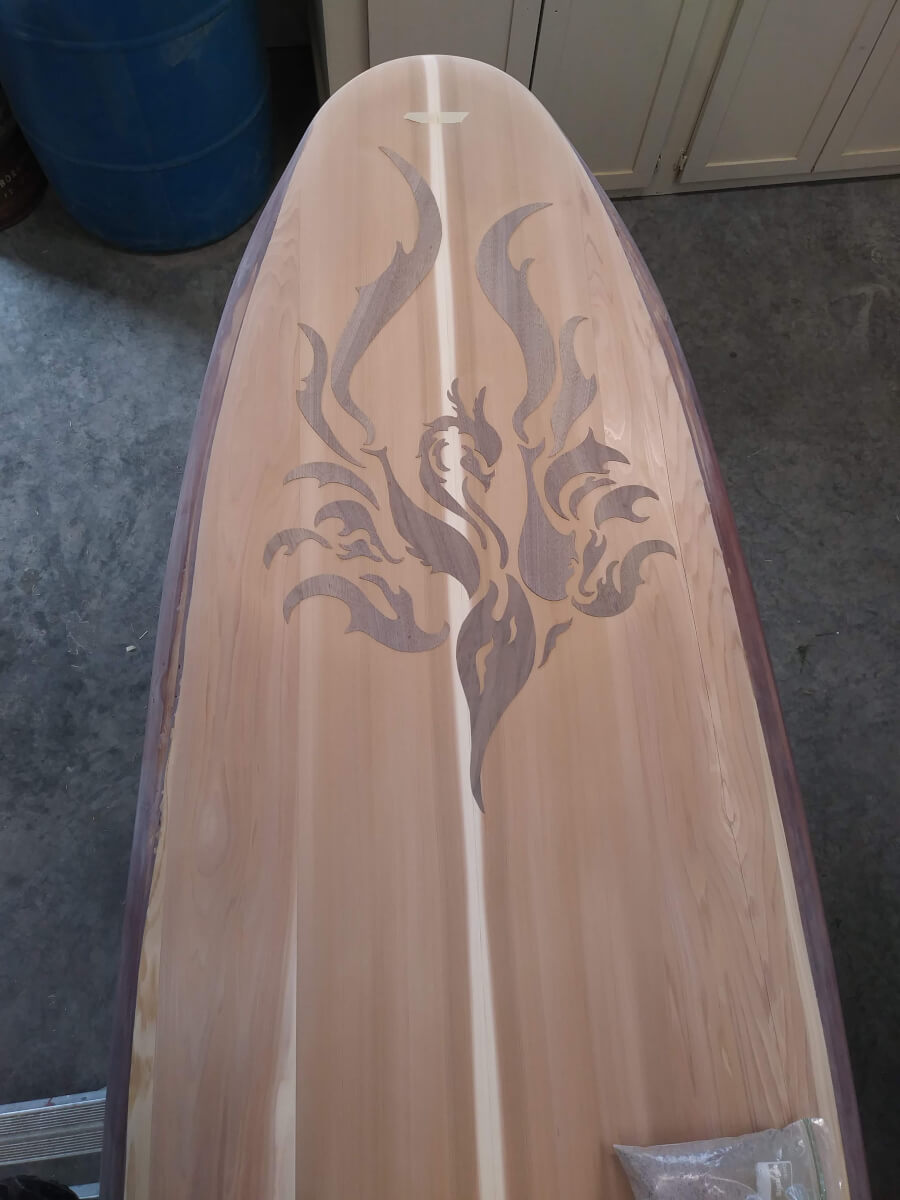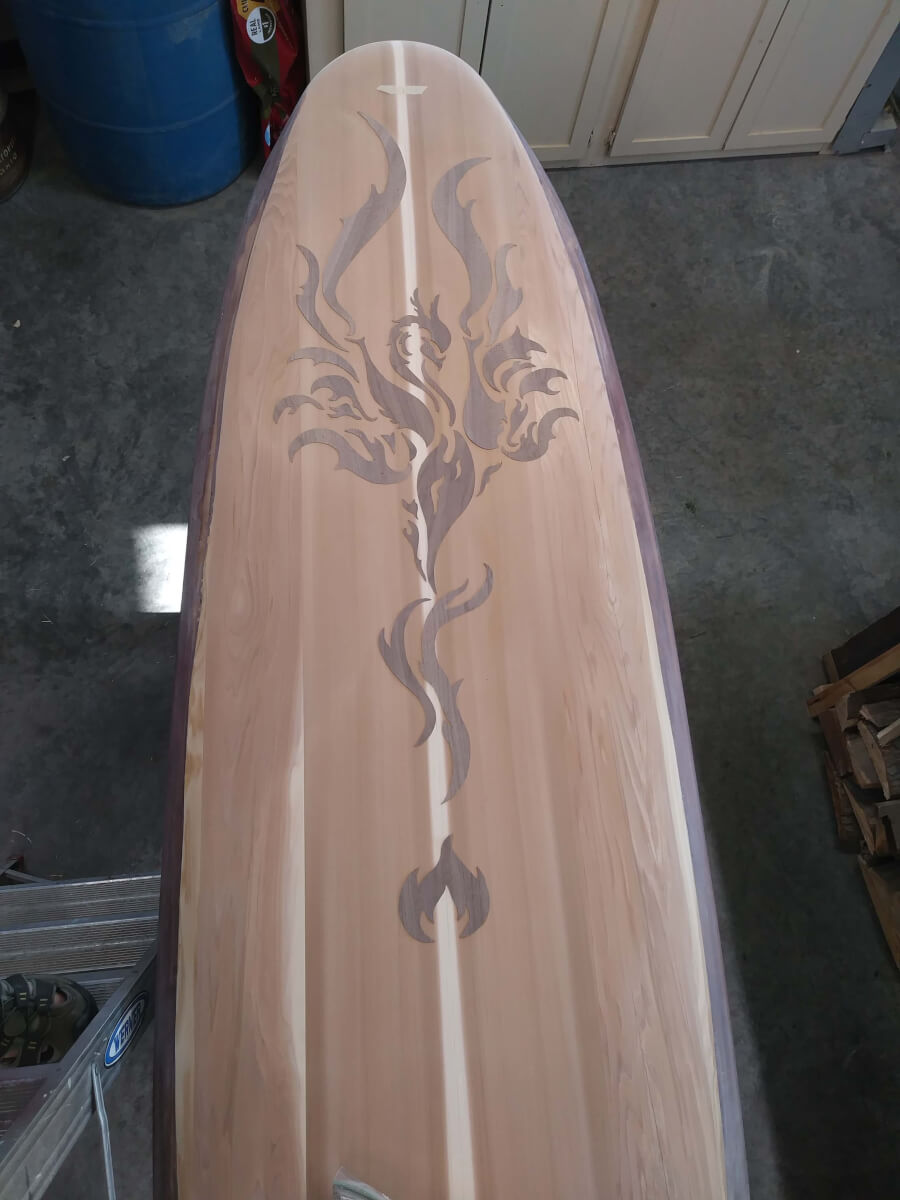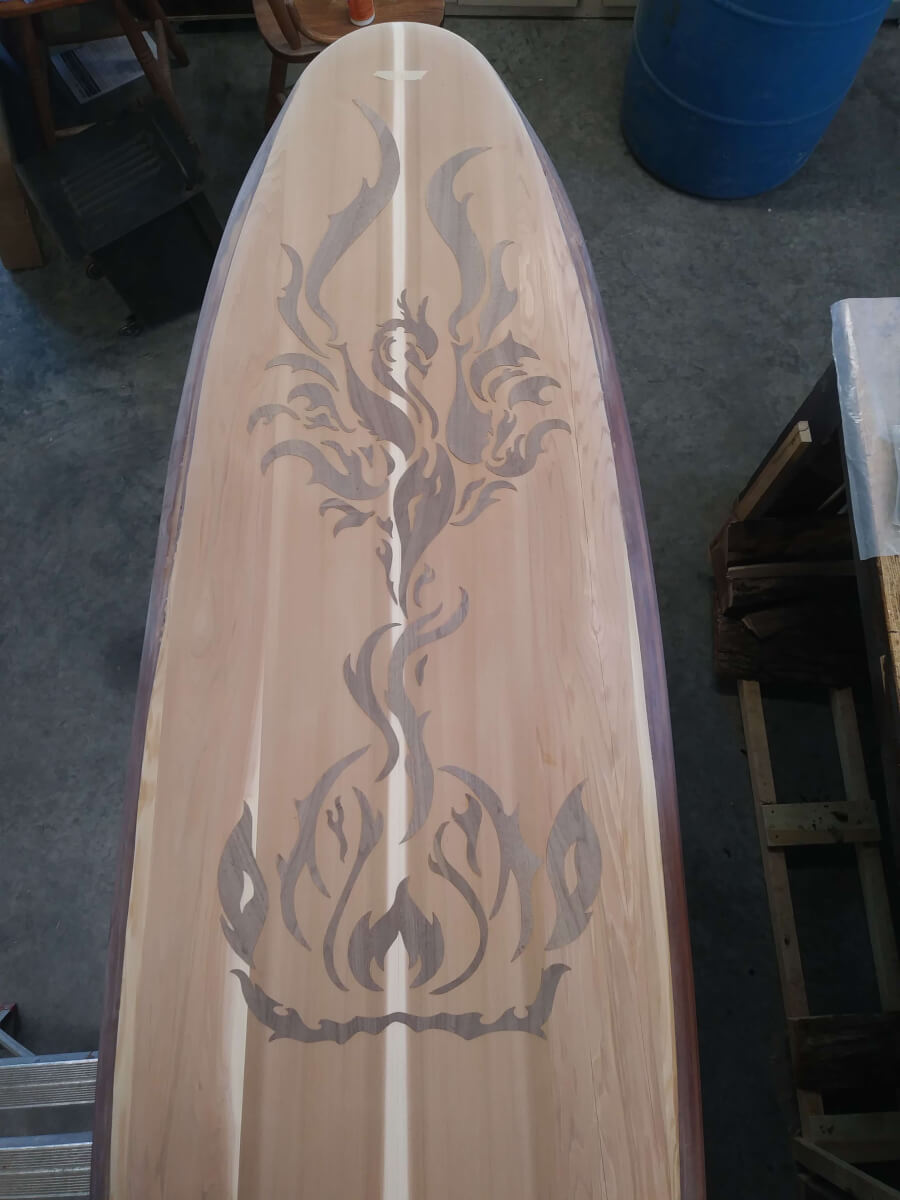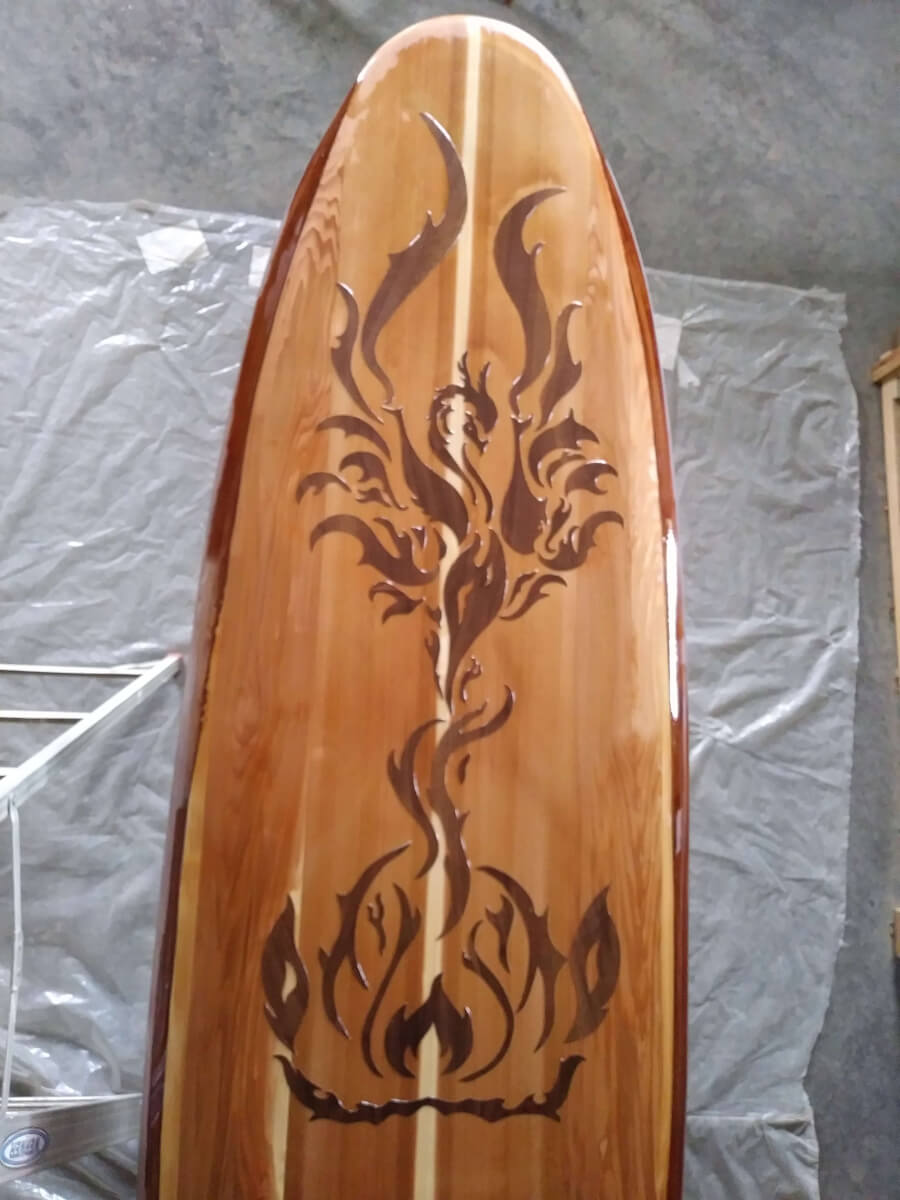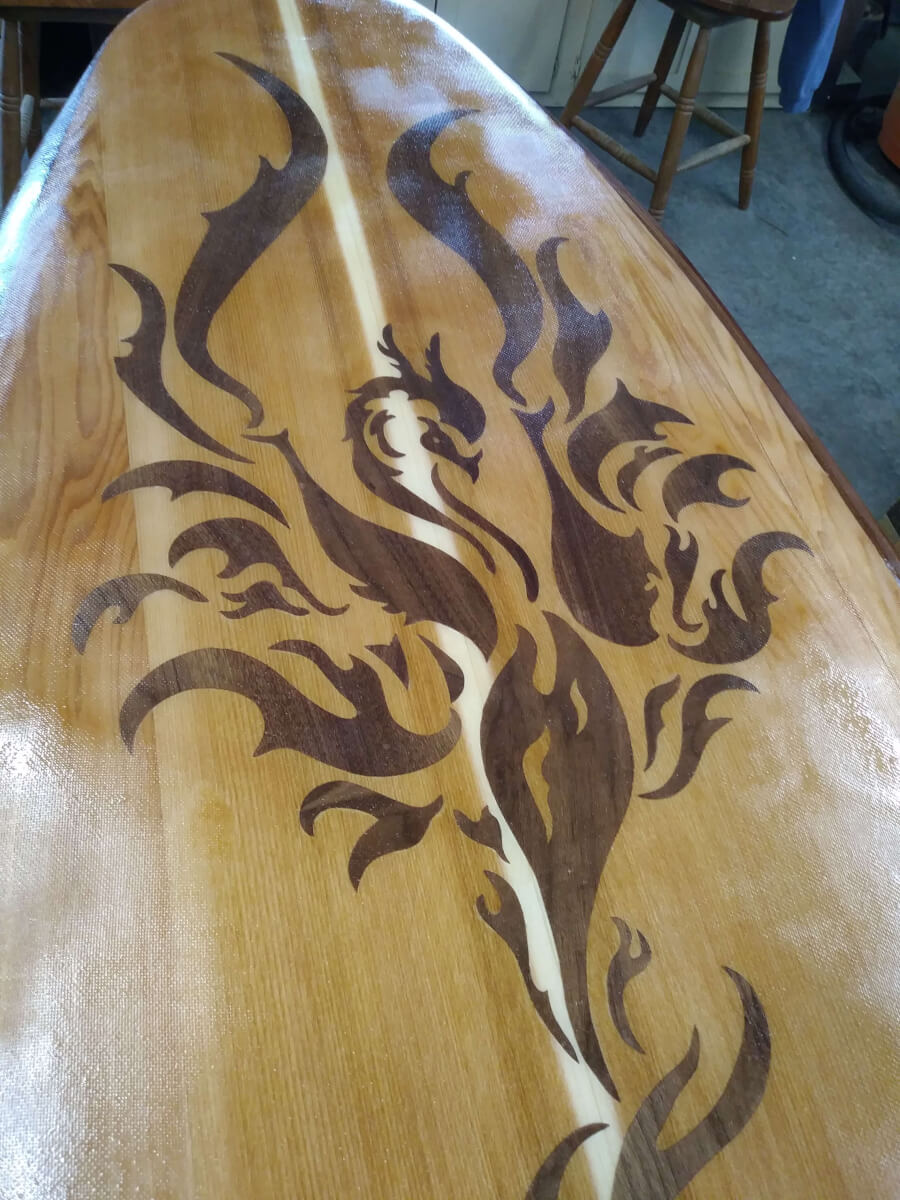 Around 2014 Steve took notice of the stand-up paddle board (SUP) craze and a possible way he could use a SUP as a new canvas. After three years of research and developing his own plans, he created his first SUP based off techniques he knew. Amy also did her own research and found another method used by builders. They used this method to create 2 more SUPs after receiving a grant from the CMAB and McKnight Foundation to acquire new equipment and supplies.